There's a new way to cash in on biotech in 2018 that offers a chance at the same staggering returns the sector is known for - if not higher.
Of course, traditionally, the most successful biotech investors use the following formula: Buy a company that's working on a new, vital drug ahead of FDA approval, then reap the profits once approval comes through.
For instance, if you'd bought shares of Pfizer Inc. (NYSE: PFE) in June 1997 - just before FDA approval of Zoloft - you would have seen peak gains of 82.2% within 12 months.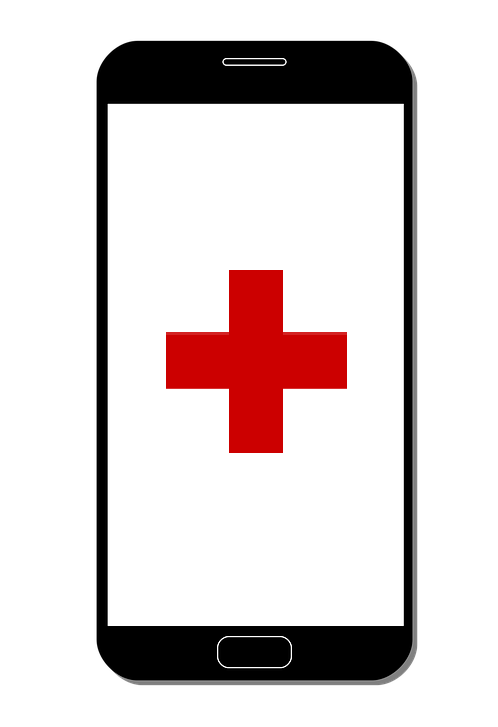 And had you bought into GlaxoSmithKline Plc. (NYSE ADR: GSK) in March 1996 - the year the FDA approved Nicorette, among other treatments, for anxiety, hepatitis A, and cancer - you would have doubled your money by July of the following year.
But in the 21st century, the path to wealth in biotech isn't paved with new treatments; it's paved with technology that improves access to that treatment...
Think technology that makes it cheaper and easier for people to monitor their own health, or which streamlines the drug design process to get effective treatments into the hands of people who need them.
Shares of biotech companies that leverage access properly will see gains as high as 1,000%. And companies that actually develop the technology to increase access for everyone else? We see revenue growth to the order of 63,000%.
And unlike the companies waiting on the FDA, which is often painfully slow, unpredictable, and doesn't care about profits, these companies are in control of their opportunity to pop because they're creating it for themselves.
Take a look at how critical this "access" technology is already becoming to the medical sector. Then, we've got two access tech company plays ready to jump in 2018.
The Demand for Access Has Never Been Higher
To see how valuable increased access to treatment is, look no further than the medical marijuana industry.
In the past three years, six more states legalized medical marijuana. As a result, investors in GW Pharmaceuticals Plc. (Nasdaq ADR: GWPH) - which was granted the FDA "fast-track" designation for its cannabis-based Sativex on April 28, 2014 - have enjoyed peak gains of over 1,000%.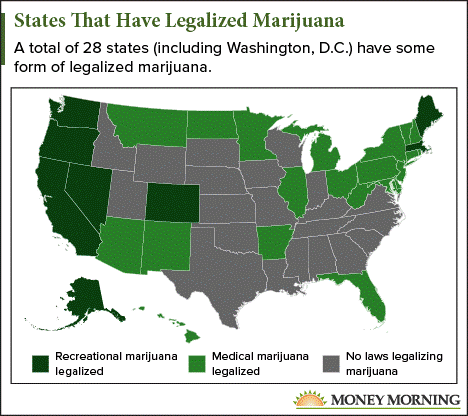 Now, increased marijuana access is thanks to state governments and the FDA, whose actions are almost impossible to anticipate and slower than most investors would like.
But when a biotech company can create that kind of a jump in access with certainty, its tech will become a must-have practically overnight.
Special Report: Cannabis Is the Gold Rush of the 21st Century - 30 Stocks to Invest in Now. Details Here...
Take access to heart disease treatment, for example. Millions of Americans are at risk of cardiac events and don't know to seek treatment until it's too late. According to the Centers for Disease Control, 47% of sudden cardiac deaths occur outside of hospitals, meaning that nearly half the people who die in a cardiac event don't recognize the severity of their symptoms beforehand.
Tech that can detect and warn anyone showing signs of an impending cardiac event would throw open the doors to treatment.
In fact, the National Institute of Health is already funding research to do just that. Dr. Jean-Phillippe Couderc, a medical researcher at the University of Rochester, and his team are developing an app that uses a smartphone camera to detect atrial fibrillation (AFib) - irregular heartbeat.
"The quite innovative aspect is... once the app is started, you basically use your tablet [or other device] the way you want, without even paying attention," Couderc told Money Morning on Oct. 3.
As people use their favorite device, be it to look at e-mails, watch TV, or play a game, the app takes a picture of the user four times a minute with the front-facing camera, tracking even the subtlest change in skin tone. This blushing reflects the heart's pulse, and the app notifies the user if there is an irregularity.
"[Our app] actually integrates into everybody's life."
Editor's Note: For more developments in the biotech sector, sign up for "Biotech and Pharmaceutical" Profit Alerts. You'll get new biotech stories sent right to your inbox, for free!
Now, you can't invest in Couderc's research - the University of Rochester, after all, is a private institution. But we have two tech access plays that allow you to profit directly from this kind of innovation, without the volatility that comes with nascent tech.
When Demand Is High, Prices Soar