Maryland marijuana dispensaries are facing opposition from communities who don't want marijuana sales happening in their neighborhoods. But these community opponents are a mere hurdle, and they can't stop the $6.7 billion legal North American industry...
Right now, 29 states and Washington, D.C., have legalized medical cannabis, with up to five more voting on it next fall. No matter how hard some fight it, it's just too late to stop legalization.
But that isn't stopping some from a Maryland community from trying, as Maryland is set to allow medical marijuana sales to begin in 2018...
On Oct. 24, 2017, residents of Pikesville, Md., gathered in a hearing room to tell a zoning appeals board that allowing a dispensary to operate in their community would make traffic worse and attract "unsavory people," according to The Baltimore Sun.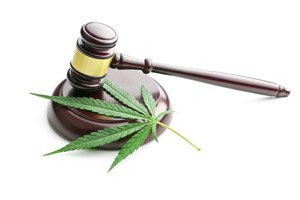 But with legal cannabis sales in North America set to climb 198% to $20 billion by 2020, opponents of legal marijuana are just too late to stop legalization.
And with sales skyrocketing, long-term marijuana stock shareholders have the chance to turn a $100 stake into a fortune.
We'll give you all the details you need to plot your seven-figure weed windfall in just a bit.
But first, we wanted Money Morning readers to know the latest details on Maryland marijuana legalization as the state plans to allow medical cannabis sales in 2018...
Maryland Marijuana Opposition Is Only Temporary
Temescal Wellness, a marijuana dispensary with two locations in New Hampshire, wants to expand to a vacant strip mall in Pikesville, Md.
The property Temescal wants to occupy is part of a commercial revitalization initiative from the county. A county judge granted Temescal the special zoning permit it needed to operate there, reasoning the dispensary would not be harmful to the community, according to The Baltimore Sun.
However, opponents of the dispensary appealed the judge's decision to the Baltimore County Board of Appeals.
Video
These Four Events Will Make Marijuana Investors Rich
Opponents had broad concerns about what a marijuana dispensary would do to the community, and some are worried it will have a negative effect on an office suite and apartment complex nearby.
A representative of Temescal testified that the dispensary will be safe for the community, and there will be a security guard on site, according to The Baltimore Sun. The representative also said there will be very little cash on hand and that his company works with a bank.
The Board of Appeals will hold deliberations next week.
Of course, what's lost in the debate on opening the dispensary in this community is Maryland legalized medical cannabis in 2014. If the dispensary doesn't open in this particular area, it can find other commercial space.
And thanks to states like Maryland legalizing medical cannabis, some marijuana stocks are seeing triple-digit gains of 224%... 378%... and even an exceptional 751%.
Special Report: Cannabis Is the Gold Rush of the 21st Century - 30 Stocks to Invest in Now. Details Here...
We've made it easy for you to learn how to get started yourself with a unique "pot investment" plan.
After months of research, we've found the most lucrative and fastest-growing legal pot stocks in America. And for a limited time, you can get all the details...
It's Your Turn to Profit from a Marijuana Windfall