Small-cap companies have been beaten by the broader market so far this year. The Russell 2000 small-cap index is up only 7.6% in 2017, while the Dow Jones has gained 17.9%.
But today's pick for the best small-cap stock to buy is up a whopping 85.7% since Money Morning Small-Cap Specialist Sid Riggs first recommended it to readers in February.
And now we're re-recommending it as one of the best stocks to own for 2018, as those gains are set to continue.
Sid - whose picks have handed readers returns as big as 533.3% - thinks shares of this firm will keep rallying thanks to its role in a medical trend set to grow 9.5% annually through 2021.
Here's why today's small-cap stock pick has more room to run even higher next year...
This Medical Trend Will Boost Our Small-Cap Stock to Buy in 2018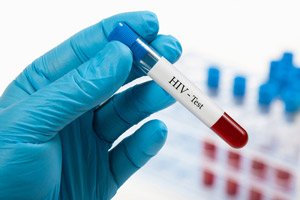 HIV infections are rising in Europe, and that's creating a $3.4 billion market in the testing industry.
"HIV transmission is still a major concern in Europe," the European Centre for Disease Prevention and Control (ECDC) said in its 2015 HIV/AIDS surveillance report. "More than three decades into the HIV epidemic in Europe, HIV infection continues to affect the health and well-being of hundreds of thousands of people."
While the number of new HIV infections in the United States fell 10% from 2010 to 2014, the number continues to grow in Europe. The latest data from 2015 shows there were 153,407 new HIV patients across 50 countries in the World Health Organization (WHO) European Region. That's up 7.9% from 142,197 people in 2014, according to the ECDC.
Medical Breakthrough: A tiny $6 million company just won a stunning patent verdict, setting up an explosive 28,700% sales surge in the next 18 months. This stock could soar - click here for details...
As the number of HIV patients rises, more HIV tests will be conducted to catch the virus early. A report from Market Data Forecast predicts the global market for HIV diagnostic testing will rise from $2.17 billion in 2016 to $3.4 billion by 2021. This would mark an annual growth rate of 9.5% over that five-year period.
And Sid's small-cap recommendation is the best-positioned company to meet that demand. While this company makes a range of testing devices, it's the first to offer an at-home HIV testing kit, giving the firm an edge on other biotechs racing to develop their own.
In fact, WHO just prequalified this HIV self-test last July. That means the organization certified that the test meets global standards of safety and quality, and that gives the test global legitimacy.
Finally, this company has consistently smashed Wall Street's earnings expectations. In its last four earnings reports, the firm's earnings per share (EPS) has beaten analyst estimates by an average of 54.78%.
And Sid says you need to buy this stock now before the company likely beats expectations yet again in its Q3 earnings report...
The Best Small-Cap Stock to Buy Today
[mmpazkzone name="in-story" network="9794" site="307044" id="137008" type="4"]
The pick is OraSure Technologies Inc. (Nasdaq: OSUR), which develops medical devices that detect conditions like HCV, HIV, and influenza. The company also sells drug-screening products that can detect narcotics or alcohol in a person's system.
Some of OraSure's most popular products include its line of portable cryosurgical devices. These let people apply intense cold to lesions, warts, and other spots on the skin to remove the unwanted or infected tissue.
The company has seen a number of its products quickly receive FDA approval in recent years. In 2010 and 2011, the FDA approved OraSure's blood and fingerstick HCV tests, respectively. And in 2012, the company received FDA approval for OraQuick, an at-home HIV test.
According to the OraSure website, it's the first oral fluid, over-the-counter HIV test approved in the United States. That ability to stay ahead of competitors will continue to be a long-term boost to OraSure stock.
Sid first recommended OraSure on Feb. 24, when it traded at $11.12 per share. Since that date, shares are up 85.7%, to $20.65 today (Wednesday, Oct. 25).
But Sid keeps recommending OSUR because analysts keep underrating it, meaning it's still a value buy right now...
Since Q3 2016, OraSure has smashed earnings estimates by an average of 54.78%. During the last quarter of 2016, the firm posted $0.13 EPS, exceeding the $0.06 analyst estimate by 116.7%. It's kept that streak going ever since, beating its most recent Q3 2017 estimate by 28.6%.
"Analysts have almost perennially underestimated the company's potential - something they won't do for long," Sid said. "Which is why you don't want to delay for a New York minute if you're as interested as I am."
Up Next: The End of Blindness?
A tiny $6 million company has just won in a historic patent verdict and is poised to forever transform medicine.
In fact, the microscopic device at the center of it all is capable of molecular magic that defies modern science.
Already, this breakthrough has reversed the mutations that cause blindness, and it's being honed in the fight against Alzheimer's, diabetes, heart disease, and cancer.
This technology is so revolutionary, Bill Gates - as well as the billionaires at Google - are investing billions.
A major announcement is imminent, and Wall Street insiders are swarming. Get the full story here...
Follow Money Morning on Twitter @moneymorning, Facebook, and LinkedIn.