A deal with Facebook Inc. (Nasdaq: FB) brought the little-known Knowles Corp. (NYSE: KN) to investors' attention today, boosting Knowles Corp. stock by 2.3% as of 12:30 p.m. today (Oct. 30, 2017).
But investors hoping to profit from the news should stick to buying Facebook stock...
Knowles Corp., a manufacturer of audio-processing equipment, won a deal to provide Facebook with audio components for its "Aloha" video chat device, according to Investing.com. Aloha will have a wide-angle camera, microphones, speakers, and can recognize faces.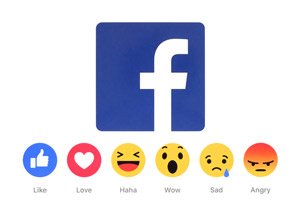 The device will also let users connect their Facebook accounts to schedule video calls with their friends, according to an Aug. 25 Business Insider report. The device is expected to retail for $499.
Specific details on the Knowles/Facebook deal and how much it's worth are unavailable, but the news sent the Knowles Corp. stock price up 2.3%.
But no matter how much revenue the deal nets Knowles Corp., we had to make sure Money Morning readers aren't missing the bigger profit opportunity.
The small 2.38% pop today for the KN stock price is nothing compared to the potentially conservative 39.46% gain FB shareholders could net over the next three years...
FB Is the Stock to Own Despite the Knowles Corp. Stock Price Pop
If you have a Facebook account or Facebook Messenger, you can use the new hardware device to make a video call with your friends so you aren't tied down to your computer.
The device will be easily transportable, so you can talk to your friends in your kitchen while you're cooking or even take it with you on vacation.
This can make video chatting more convenient and gives Facebook users a new way to interact.
But the real genius of Aloha is it will create new advertising revenue for Facebook through original content and video chat calls...
We still don't have all the details on how the device will work. But with video capabilities, Facebook could use it to show its original programs. The tech giant will spend up to $1 billion on original video content in 2018, according to a Sept. 8 report from The Verge.
If Facebook can just get 20% of its 2 billion monthly active users (MAUs) to watch a show or event on Aloha, that's an audience of 400 million people for advertisers to potentially reach.
In comparison, the 2017 Super Bowl reached 111 million people. Advertisers were charged between $5 million and $5.5 million for a 30-second ad, so advertisers may be willing to pay even more to reach a larger audience.
Also, Facebook could charge companies to "sponsor" the video chats between users, placing an advertisers' logo somewhere in the chat.
Investing in Drones Will Be Like Investing in Smartphones in 2009: If you've thought of drones in military terms or just as toys, this is a wake-up call. Find out more.
Again, the full capabilities aren't known, but this is another one of Facebook CEO Mark Zuckerberg's forward-thinking ideas that Wall Street doesn't understand just yet.
And it's ideas like these that are going to net shareholders double-digit gains in the next three years...
How to Net a Conservative 40% Gain in the Next Three Years