Our list of penny stocks to watch this week includes the best-performing companies of the month so far. These stocks have seen a minimum gain of 67.5% over the last four weeks.
But we know investors are looking for future gainers. After the list, we're going to show you a stock that Money Morning Small-Cap Specialist Sid Riggs recently recommended. Shares of this company could rocket higher in 2018 as the firm benefits from China's exploding auto industry...
Penny Stock to Watch
Today's Price
October 2017 Gain
Endocyte Inc.

(Nasdaq: ECYT)

$4.62
+227.7%
Neothetics Inc.

(Nasdaq: NEOT)

$1.31
+178.7%
Real Goods Solar Inc.

(Nasdaq: RGSE)

$2.27
+160.9%
Medical Transcription Billing Corp.

(Nasdaq: MTBC)

$2.89
+96.6%
Bon-Ton Stores Inc.

(Nasdaq: BONT)

$0.83
+93%
DryShips Inc.

(Nasdaq: DRYS)

$4.30
+74.8%
Infinity Pharmaceuticals Inc.

(Nasdaq: INFI)

$2.32
+74.4%
Repros Therapeutics Inc.

(Nasdaq: RPRX)

$0.54
+68.8%
Valhi Inc.

(NYSE: VHI)

$4.09
+68.3%
Leading Brands Inc.

(Nasdaq: LBIX)

$1.41
+67.9%
The top penny stock of October is Endocyte Inc., a pharma company co-developing the chemotherapy drug Vintafolide along with Merck & Co. (NYSE: MRK). The ECYT stock price rallied 317% during just the first two sessions of the month after Endocyte announced it exclusively licensed a therapy for prostate cancer.
Must See: Marijuana stocks are seeing triple-digit gains, and the next wave of wealth is coming. Learn how you could turn a small $100 stake into a fortune. Read more...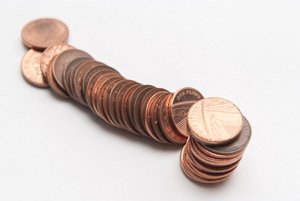 On Oct. 2, the company licensed PSMA-617 - a radioactive treatment that targets antigens found in about 80% of patients with an advanced kind of prostate cancer called mCRPC. Endocyte also announced it would quickly move the drug into phase 3 development, and investors pushed the stock higher on hopes that the drug would be approved for phase 3 trials early next year.
While ECYT's 217% return this month makes it look like a tempting investment, we don't advise buying in right now. In fact, we don't recommend buying any of the top penny stocks above, since their gains don't guarantee they'll keep pushing higher. Also, buying shares at their inflated prices means you might not make much of a return right now.
But Sid Riggs - a prolific small-cap expert whose picks have handed readers profits as big as 567.5% - just found a car stock poised to bring you returns next year. It's a little-known company in the United States and isn't a recognizable brand like Toyota Motor Corp. (NYSE: TM).
Sid's pick only operates in China, which boasts one of the fastest-growing auto markets in the world.
The Chinese car market's expansion makes it a ripe place for your investment next year...
Auto sales in the Asian country rose 45% between 2013 and 2016. That was bigger than the U.S. and EU markets, which only increased 12.5% and 22.9%, respectively. China's car ownership even climbed to 172 million in 2015 - more than half the U.S. population of 320.9 million that year.
And Sid says this stock could surge as Chinese consumers start changing the way they buy cars...
Invest in This Small-Cap Auto Stock Before 2018