After Forbes unveiled its annual billion-dollar startup list on Sept. 26, 2017, some anxious investors started targeting the Ginkgo Bioworks IPO as their next big profit opportunity.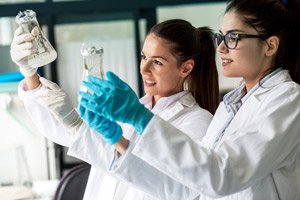 The list included 25 U.S. companies that could soon reach a $1 billion valuation based on extensive research, and Ginkgo clearly stands out among the crowd.
From what we know from the Forbes report, the biotech firm launched its first commercial products in 2014. It programs cells to produce the enzymes needed to make cheese and yogurt.
Gingko also makes microbes that generate rose oil for the French fragrance firm Robertet Group.
And while the company is just programming cells for food and fragrances now, the technology could have medical applications in the future for the $3 trillion healthcare industry…
This is a speculative theory, but Gingko could take what it's learned from its current tests and eventually figure out how to program cells to fight diseases like cancer.
And so far in 2017, biotech and healthcare IPOs this year have netted some shareholders triple-digit gains…