It almost never fails: Some bold, new venture with incredible economic potential – nuclear or wind power facilities, a new airport, or, in this latest case, legal weed – is just about set to hang out its shingle (and make a ton of money), when from the neighbors we hear…
"Not in my backyard!"
"NIMBYism." This latest manifestation is happening in Maryland – home of Money Morning and my East Coast base… and a massive potential market for marijuana.
The industry is ready to go, the consumers are ready to buy, and the bureaucrats are ready to okay it. But…
Legal medical marijuana dispensaries in the Old Line State are facing opposition from folks who don't want cannabis sales happening in their neighborhoods.
I've seen this happen before, as it happens, in my backyard in the San Francisco Bay Area.
So let me tell you briefly how it's likely to turn out and what kind of impact this could have on those cannabis-derived gains we've been enjoying lately.
With This Much Profit, They Could Put It in My Backyard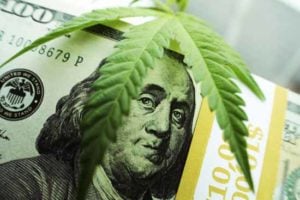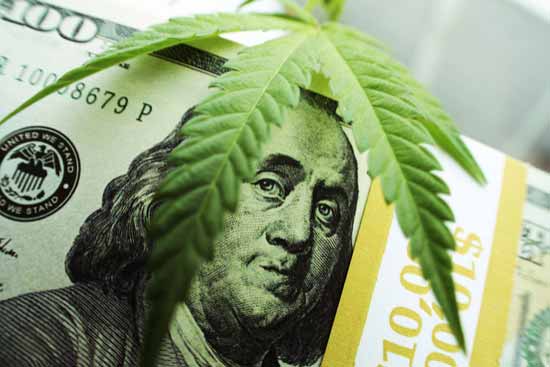 Like I said, my colleagues at Money Morning are based in Baltimore – so they're seeing this latest bout of "NIMBYism" up close.
They read in The Baltimore Sun on Oct. 24, 2017, some residents of Pikesville, a Baltimore inner suburb, gathered in a hearing room to tell a zoning appeals board that allowing a dispensary to operate in their community would make traffic worse and attract "unsavory people."
"Weed Investors' Bible": More than 30 of Michael's favorite pot stock picks. Click here for details…
NIMBY protestors are always scared of increased traffic. In other words, money beating a path right to their own front doors…

Join the conversation. Click here to jump to comments…
About the Author
Michael A. Robinson is one of the top financial analysts working today. His book "Overdrawn: The Bailout of American Savings" was a prescient look at the anatomy of the nation's S&L crisis, long before the word "bailout" became part of our daily lexicon. He's a Pulitzer Prize-nominated writer and reporter, lauded by the Columbia Journalism Review for his aggressive style. His 30-year track record as a leading tech analyst has garnered him rave reviews, too. Today he is the editor of the monthly tech investing newsletter Nova-X Report as well as Radical Technology Profits, where he covers truly radical technologies – ones that have the power to sweep across the globe and change the very fabric of our lives – and profit opportunities they give rise to. He also explores "what's next" in the tech investing world at Strategic Tech Investor.