It almost never fails: Some bold, new venture with incredible economic potential – nuclear or wind power facilities, a new airport, or, in this latest case, legal weed – is just about set to hang out its shingle (and make a ton of money), when from the neighbors we hear…
"Not in my backyard!"
"NIMBYism." This latest manifestation is happening in Maryland – home of Money Morning and my East Coast base… and a massive potential market for marijuana.
The industry is ready to go, the consumers are ready to buy, and the bureaucrats are ready to okay it. But…
Legal medical marijuana dispensaries in the Old Line State are facing opposition from folks who don't want cannabis sales happening in their neighborhoods.
I've seen this happen before, as it happens, in my backyard in the San Francisco Bay Area.
So let me tell you briefly how it's likely to turn out and what kind of impact this could have on those cannabis-derived gains we've been enjoying lately.
With This Much Profit, They Could Put It in My Backyard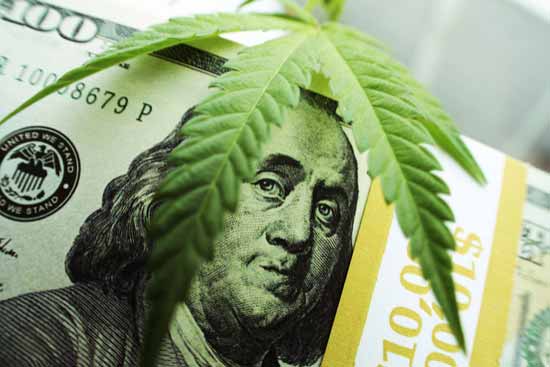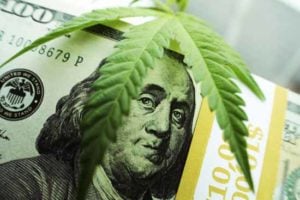 Like I said, my colleagues at Money Morning are based in Baltimore – so they're seeing this latest bout of "NIMBYism" up close.
They read in The Baltimore Sun on Oct. 24, 2017, some residents of Pikesville, a Baltimore inner suburb, gathered in a hearing room to tell a zoning appeals board that allowing a dispensary to operate in their community would make traffic worse and attract "unsavory people."
"Weed Investors' Bible": More than 30 of Michael's favorite pot stock picks. Click here for details…
NIMBY protestors are always scared of increased traffic. In other words, money beating a path right to their own front doors…

Join the conversation. Click here to jump to comments…
About the Author
Michael A. Robinson is a 35-year Silicon Valley veteran and one of the top technology financial analysts working today. He regularly delivers winning trade recommendations to the Members of his monthly tech investing newsletter, Nova-X Report, and small-cap tech service, Radical Technology Profits. In the past two years alone, his subscribers have seen over 100 double- and triple-digit gains from his recommendations.
As a consultant, senior adviser, and board member for Silicon Valley venture capital firms, Michael enjoys privileged access to pioneering CEOs and high-profile industry insiders. In fact, he was one of five people involved in early meetings for the $160 billion "cloud" computing phenomenon. And he was there as Lee Iacocca and Roger Smith, the CEOs of Chrysler and GM, led the robotics revolution that saved the U.S. automotive industry.
In addition to being a regular guest and panelist on CNBC and Fox Business Network, Michael is also a Pulitzer Prize-nominated writer and reporter. His first book, "Overdrawn: The Bailout of American Savings" warned people about the coming financial collapse - years before "bailout" became a household word.
You can follow Michael's tech insight and product updates for free with his Strategic Tech Investor newsletter.