Investors know they can profit from the volatility of earnings season, but they also know finding the best stock to buy to do it isn't so easy. Until now…
With one month of Q3 earnings in the books, Money Morning Chief Investment Strategist Keith Fitz-Gerald wants to show you how to make money from earnings volatility.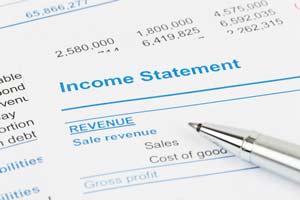 Today, we'll show you his three rules to follow for earnings season profits, plus his pick for the best stock to buy right now.
This is a company that's crushed analyst expectations for eight straight quarters, making it a perfect earnings season opportunity.
"Earnings season is a time of great volatility, because traders are trying to decide whether or not they want to buy or sell their favorite stocks based on newly released earnings information," Keith told Money Morning Members.
But it's easy to wade through the volatility and pick profitable stocks to buy. All you have to do is follow three easy tips…
3 Rules to Follow for Consistent Returns During Earnings Season
The first rule is to find companies that are "on sale."
In other words, consider a stock's post-earnings decline as a potential opportunity to buy in at a discount. Shortsighted traders overreact to a company missing its earnings expectations, but investors know companies worth owning bounce back over the long term.
For example, one of Keith's top recommendations since 2011 has been Raytheon Co. (NYSE: RTN). This company's earnings reports have offered "buy-the-dip" opportunities to investors who may have missed his initial recommendation. The company reported Q3 earnings just last Thursday, and the stock has since fallen 4.6% near a two-month low of $180.20.
It won't stay there for long.
That's why it's important to treat these declines as a potential "sale" in which you can buy a valuable stock at a great price.
"You wouldn't go to a 50% more sale any more than I would. Paying too much means you don't get as much for your money," Keith said. "However, chances are that you'd go if your favorite store offered 50% off – I would, too."
The second rule is to look for companies going up when everything else is going down.
While this may seem contradictory to our first rule, it's important to remember this rule only applies to companies that fall under any of Keith's six "Unstoppable Trends"…
These six trends are medicine, technology, demographics, scarcity/allocation, energy, and war, terrorism, and ugliness (also known as "defense"). The Unstoppable Trends are backed by trillions of dollars that Washington cannot derail, the Fed cannot meddle with, and Wall Street cannot hijack.
Even if their share prices are already high, companies that tie into these trends are poised to go higher over the years and are therefore must-haves in your portfolio. That's because they offer basic goods and services that human beings can't live without.
"I do not believe a single dollar in the U.S. economy will be made outside of these trends in the near future," Keith said in 2014. "Put another way, you will be able to look back years from now and trace almost every dollar that will be made in the markets for the rest of your investing lifetime to one of these six primary trends."
Urgent: Feds use obscure loophole to threaten retirees. If you have a 401(k), IRA, or any type of retirement account, this could cause you to miss out on $68,870 or more. Learn more…
Finally, Keith's third rule for profiting from earnings season is simple: Narrow your list down to great companies with great earnings results.
This is where our pick for the best stock to buy comes into play…
The company we're talking about has posted stellar earnings results over the last two years. It's beaten earnings expectations in the last eight quarters and has grown annual revenue by 8.6% in the last two years.
And the biggest reason Keith thinks this company will keep growing is its presence in the payment-processing market…
"The global payments market is on the cusp of a once-in-a-lifetime change that you do not want to miss," Keith said. "Mark my words, you will be kicking yourself for years to come if you do."
Here's how you can make money from the most dominant firm in the $7 trillion payments market…
The Best Stock to Buy This Earnings Season