Today's list of marijuana penny stocks to watch in November 2017 includes some of the biggest gainers last month. Shares of these cannabis companies have seen returns up to 140%.
After the list, we'll also reveal our favorite marijuana stock to buy for 2018 from Money Morning Director of Technology and Venture Capital Research - and marijuana industry expert - Michael A. Robinson...
Marijuana Penny Stock
Current Price
October 2017 Gain
CTT Pharmaceutical Holdings Inc.

(OTCMKTS: CTTH)

$0.26
+140%
UMF Group Inc.

(OTCMKTS: UMFG)

$0.12
+55.6%
Surna Inc.

(OTCMKTS: SRNA)

$0.15
+50%
Vitality Biopharma Inc.

(OTCMKTS: VBIO)

$2.15
+44.4%
GelStat Corp.

(OTCMKTS: GSAC)

$0.01
+40%
Modern Mobility Aids Inc.

(OTCMKTS: MDRM)

$0.04
+33.3%
Cerecor Inc.

(Nasdaq: CERC)

$1.15
+32.9%
Medicine Man Technologies Inc.

(OTCMKTS: MDCL)

$1.38
+28.7%
Sprout Tiny Homes Inc.

(OTCMKTS: STHI)

$1.45
+26.3%
India Globalization Capital Inc.

(NYSE MKT: IGC)

$0.45
+25%
The top marijuana penny stock on the list is CTT Pharmaceutical Holdings Inc., which develops oral thin wafers containing marijuana used to treat chronic pain and arthritis. Shares of CTTH rocketed 140% in October, from $0.10 at the Sept. 29 close to $0.24 at the Oct. 31 close.
Although no news sparked the 140% rally, CTTH stock saw spikes in trading volume on Oct. 4, Oct. 5, and Oct. 26. Those three sessions saw volumes of 3,635 shares, 4,624 shares, and 13,858 shares, respectively. Historical volume data shows those were far higher than CTTH's average volume of just 969.1 shares over the last 65 days.
These trading volume spikes from buyers - which boost the stock price - are common when it comes to cannabis stocks like CTTH, since they trade on over-the-counter (OTC) exchanges. These aren't regulated as heavily as the NYSE or Nasdaq, which are monitored by the U.S. Securities and Exchange Commission (SEC). Companies that trade on unregulated exchanges usually spike more on speculation than news, which is why they often see random surges in volume.
Must See: Marijuana stocks are seeing triple-digit gains, and the next wave of wealth is coming. Learn how you could turn a small $100 stake into a fortune. Read more...
Although CTT Pharmaceutical's 140% rally might tempt you to buy shares today, we don't recommend investing in CTTH or any other pot penny stock on this list. Since they've already seen returns, they may have run out of momentum and could fall from here.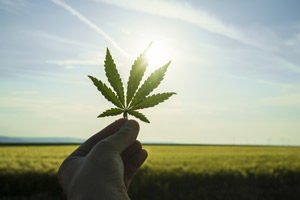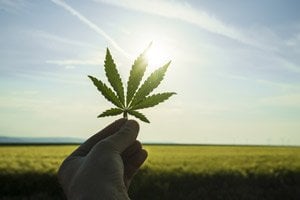 Instead, Michael has an even better marijuana stock to buy. It's a company in the burgeoning hydroponics industry, whose value could climb 20.3%, from $19.95 billion in 2015 to $24 billion next year.
"Hydroponics" refers to growing marijuana in mineral-rich water rather than soil. This method is revolutionary...
"This means no mess and, more importantly, no pesticides," Michael noted. "That's a key consideration for green consumers."
And Michael's recommended company - which has traditionally been in the lawn-and-garden market - was one of the first to invest in the potential of hydroponics. Two years ago, it purchased a hydroponics firm in what was then the garden company's biggest acquisition since 1998.
Media outlets considered the acquisition extremely risky, but Michael's recommendation has made investors a killing. According to a Bloomberg report, this firm's revenue from its hydroponics business alone is set to grow 300% in the next few years.
Although it's not a penny stock, Michael believes this company could end up being one of the best stocks to own in the hydroponics industry...
Buy This Marijuana Stock to Profit from the $24 Billion Hydroponics Industry
[mmpazkzone name="in-story" network="9794" site="307044" id="137008" type="4"]
Michael recommends Scotts Miracle-Gro Co. (NYSE: SMG) as the best way to profit from the growing hydroponics sector.
Scotts Miracle-Gro has long made products for insect control, lawn fertilization, gardening, and landscaping.
But the company has pushed into the marijuana industry in recent years, particularly in 2015, when it made a big acquisition...
On April 3, 2015, Scotts announced it would acquire General Hydroponics - a leading innovator in the hydroponics field for 40 years - for $130 million. This marked Scotts' largest acquisition since 1998, when it bought European garden company Rhone-Poulenc Jardin for $147.5 million.
Scotts buying General Hydroponics was a way to create a new revenue stream, which could grow as hydroponics becomes more mainstream.
"Scotts CEO Jim Hagedorn sees the purchase as just the first of several moves, all aimed toward the goal of creating a $1 billion yearly business," Michael said. "That's a nice addition for a business that currently generates around $3 billion in sales."
SMG stock also offers a competitive dividend of $0.53 per share (2.14% yield). The company has raised its payout every year since 2010, when it was just $0.13. Most marijuana stocks are unprofitable, meaning they don't pay dividends at all.
But SMG's dividend is even better than big peers Central Garden & Pet Co. (Nasdaq: CENT) and Andersons Inc. (Nasdaq: ANDE). Central Garden doesn't offer a dividend, while Andersons only pays $0.16 per share for a 1.80% yield.
With a strong foothold in the hydroponics sector and a generous dividend, SMG is the best marijuana stock to buy today.
Get On the Path to Greater Wealth: When it comes to making money in the market, "getting in" early - before a stock begins to make its decisive move - is the single biggest factor to your success as an investor. Quickly buying Apple after the June 2013 sell-off, for instance, could have doubled your money. Moving on Valeant the same day we recommended our big "negative bet" against it would've booked you a remarkably fast 700% return. That's why we've introduced Money Morning Profit Alerts. This new, free service lets you choose what investing areas you want to follow - including marijuana - and makes sure you get alerted to news from that sector as soon as we publish it. It means no more waiting. No more searching. No more missing out. It's easy to get started - just go here.
Follow Money Morning on Twitter @moneymorning, Facebook, and LinkedIn.