Today's list of marijuana penny stocks to watch in November 2017 includes some of the biggest gainers last month. Shares of these cannabis companies have seen returns up to 140%.
After the list, we'll also reveal our favorite marijuana stock to buy for 2018 from Money Morning Director of Technology and Venture Capital Research - and marijuana industry expert - Michael A. Robinson...
Marijuana Penny Stock
Current Price
October 2017 Gain
CTT Pharmaceutical Holdings Inc.

(OTCMKTS: CTTH)

$0.26
+140%
UMF Group Inc.

(OTCMKTS: UMFG)

$0.12
+55.6%
Surna Inc.

(OTCMKTS: SRNA)

$0.15
+50%
Vitality Biopharma Inc.

(OTCMKTS: VBIO)

$2.15
+44.4%
GelStat Corp.

(OTCMKTS: GSAC)

$0.01
+40%
Modern Mobility Aids Inc.

(OTCMKTS: MDRM)

$0.04
+33.3%
Cerecor Inc.

(Nasdaq: CERC)

$1.15
+32.9%
Medicine Man Technologies Inc.

Sign up for SMS so you never miss special events, exclusive offers, and weekly bonus trades.

(OTCMKTS: MDCL)

$1.38
+28.7%
Sprout Tiny Homes Inc.

(OTCMKTS: STHI)

$1.45
+26.3%
India Globalization Capital Inc.

(NYSE MKT: IGC)

$0.45
+25%
The top marijuana penny stock on the list is CTT Pharmaceutical Holdings Inc., which develops oral thin wafers containing marijuana used to treat chronic pain and arthritis. Shares of CTTH rocketed 140% in October, from $0.10 at the Sept. 29 close to $0.24 at the Oct. 31 close.
Although no news sparked the 140% rally, CTTH stock saw spikes in trading volume on Oct. 4, Oct. 5, and Oct. 26. Those three sessions saw volumes of 3,635 shares, 4,624 shares, and 13,858 shares, respectively. Historical volume data shows those were far higher than CTTH's average volume of just 969.1 shares over the last 65 days.
These trading volume spikes from buyers - which boost the stock price - are common when it comes to cannabis stocks like CTTH, since they trade on over-the-counter (OTC) exchanges. These aren't regulated as heavily as the NYSE or Nasdaq, which are monitored by the U.S. Securities and Exchange Commission (SEC). Companies that trade on unregulated exchanges usually spike more on speculation than news, which is why they often see random surges in volume.
Must See: Marijuana stocks are seeing triple-digit gains, and the next wave of wealth is coming. Learn how you could turn a small $100 stake into a fortune. Read more...
Although CTT Pharmaceutical's 140% rally might tempt you to buy shares today, we don't recommend investing in CTTH or any other pot penny stock on this list. Since they've already seen returns, they may have run out of momentum and could fall from here.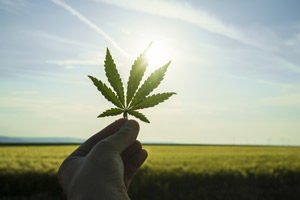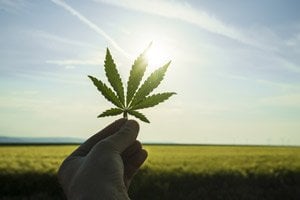 Instead, Michael has an even better marijuana stock to buy. It's a company in the burgeoning hydroponics industry, whose value could climb 20.3%, from $19.95 billion in 2015 to $24 billion next year.
"Hydroponics" refers to growing marijuana in mineral-rich water rather than soil. This method is revolutionary...
"This means no mess and, more importantly, no pesticides," Michael noted. "That's a key consideration for green consumers."
And Michael's recommended company - which has traditionally been in the lawn-and-garden market - was one of the first to invest in the potential of hydroponics. Two years ago, it purchased a hydroponics firm in what was then the garden company's biggest acquisition since 1998.
Media outlets considered the acquisition extremely risky, but Michael's recommendation has made investors a killing. According to a Bloomberg report, this firm's revenue from its hydroponics business alone is set to grow 300% in the next few years.
Although it's not a penny stock, Michael believes this company could end up being one of the best stocks to own in the hydroponics industry...
Buy This Marijuana Stock to Profit from the $24 Billion Hydroponics Industry