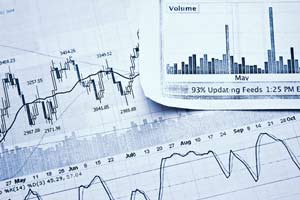 October is usually the most volatile month for markets, but that wasn't the case this year. The S&P 500 did not see even a single 1% daily move the entire month – a far cry from the "crash" warnings that bears predicted.
But now earnings season is here again, meaning volatility can pick back up. Traders try to decide whether or not they want to buy or sell their favorite stocks based on newly released earnings information. However, the prices don't always line up… which means opportunity for investors who know the secrets.
Today, we're bringing readers the top stock to buy as earnings volatility picks up.
According to Money Morning Chief Investment Strategist Keith Fitz-Gerald, these three steps can make earnings volatility work in your favor…
Start with a list of great companies
Find companies that go "on sale" ahead of their earnings.
Look for stocks that seem to always move higher when everything else moves lower.
Must See: This Great Depression-Era "Secret" Helped Transform Two Teachers into Millionaires. Read More…
Fitz-Gerald has told readers many times about the "Unstoppable Trends" that cannot be derailed by the market, the economy, or the government. Those sectors usually offer the best stocks to buy.
With that in mind, he has one stock idea that fits all of these criteria and is poised to continue outperforming the market this earnings season…
The Best Stock to Buy This Earnings Season