Goldman Sachs Group Inc. (NYSE: GS) CEO Lloyd Blankfein said that Bitcoin hasn't made him comfortable yet.
However, he did say in an interview with Bloomberg that he is open to the cryptocurrency in the future.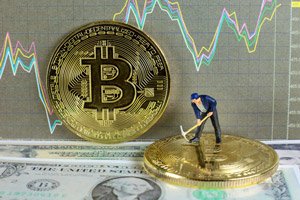 At his company's annual Finance Innovation Forum, Blankfein discussed his views on Bitcoin in the wake of CME Group's decision to introduce futures contracts tied to the cryptocurrency.
"I've learned over the years that there's a lot of things that work out pretty well that I don't love," he said.
"Maybe in the new world, something gets backed by consensus… If we went into the future and bitcoins were successful, I would be able to explain how it's a natural evolution of money," said Goldman Sachs' CEO.
Blankfein's openness to Bitcoin stands in contrast to statements made by