Elon Musk is known for grand visions that are disrupting industries from energy to space travel. His vision has netted Tesla Inc. (Nasdaq: TSLA) shareholders gains of 14,000%. But there's no Boring stock price for his newest venture, the Boring Co., because it's still private.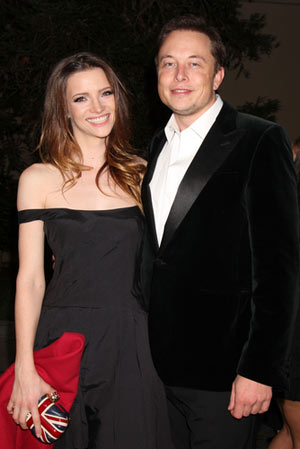 However, you don't have to wait for the Boring IPO to profit from a radical new concept...
Musk's ventures have proven so lucrative because he's been willing to back radical new technology - like the electric car - when his competitors are stuck in the past.
And there's an opportunity right now in what's being hailed by many experts as the "Holy Grail" of energy breakthroughs.
We're going to provide all the details about this new fuel, which could produce enough energy to power a car for 42,325 miles, in just a bit.
But first, here are the latest updates about Musk and the Boring Co....
The Boring Co.'s Plan to Revolutionize Travel
On July 20, Musk announced on Twitter Inc. (NYSE: TWTR) that the Boring Co. received verbal approval to bore a tunnel connecting Washington, D.C., Baltimore, Philadelphia, and New York.
This tunneling is part of his "Hyperloop project" that Musk says will be the fastest humans could travel between two cities "short of figuring out real teleportation." Passengers on the Hyperloop could travel at speeds up to 760 mph, which is more than double the top speed of 268 mph of the world's fastest trains.
Passengers will race by in a special vehicle that is capable of hovering inside an airless, tube-shaped track.
While Musk is the creative genius behind the idea, running Tesla and his space travel company (Space X) leaves little time to create a vehicle prototype.
Space X initially built a Hyperloop test track in California. Musk held an open competition in 2017 for research teams to bring their Hyperloop vehicle prototypes to the test track to judge the designs.
The first Hyperloop competition was held in January, and the second was held in August.
While SpaceX was building the Hyperloop, Musk created the boring company in 2016. Its function is to bore tunnels between cities for the final Hyperloop track.
The Boring Co. had only practiced digging tunnels at the Space X research facility in California.
Now, after Musk received verbal approval to begin his Hyperloop project, the Boring Co. is finally breaking ground on it...
The Boring CEO received a test permit in August for boring a tunnel underneath Los Angeles. Musk posted a picture to Twitter on Oct. 28 showing off the work that's been done on "The Boring Company LA tunnel."
Musk also received permission from Maryland officials to dig a 10.1 mile tunnel, according to an Oct. 20 ArsTechnica.com report.
But the approval is only for the state-owned portion of the Baltimore-Washington Parkway.
While Musk waits for full written approval, his company needs to purchase the necessary property or settle legal issues arising from boring underneath other properties.
With so much uncertainty about Musk's ability to complete the project, it's unlikely we'll see a Boring Co. IPO any time soon. He has said he won't be taking SpaceX, his other company, public until it's ready to fly to Mars.
But you don't have to wait on Elon Musk to profit from radical new developments in the energy and transportation industries...
There's a breakthrough being hailed by many experts as energy's "Holy Grail." It's a new "crystal fuel" that could get you from New York to L.A. and back - seven times - from just one gallon.
It's 1,693 times more powerful than the gasoline that runs your car, and it could make early investors huge short-term gains...
This Could Make Big Oil Obsolete
[mmpazkzone name="in-story" network="9794" site="307044" id="137008" type="4"]
A discovery made 13,000 feet up in the Andes Mountains is going to forever alter the global energy industry.
The locals call the mysterious crystals you see here "Oro Blanco."
Translated, that's "White Gold."
However, Goldman Sachs has a different name for it.
"The new gasoline."
- Goldman Sachs
But that may very well be the understatement of the century.
You see, Oro Blanco is 1,693 times more powerful than the gasoline that runs your car.
Which is why Goldman Sachs is predicting it will eventually "replace gasoline as the primary source of transportation fuel."
But MIT, Forbes, and The Daily Mail have made an even bolder declaration.
"The Holy Grail"
- MIT, Forbes, The Daily Mail
They believe unlocking this crystal fuel's potential is akin to discovering the "Holy Grail."
And in a few moments, you are going to agree with them.
Especially if you decide to become one of the early investors who gets in on the ground floor of this energy source.
Because it's set to create a new generation of millionaires.
And you could be one of them.
These are the kinds of opportunities that are discussed behind closed doors... in boardrooms and royal palaces in far corners of the world.
Most important: These are the kinds of plays that can create tremendous riches, very quickly.
So please don't waste another moment.