Now that a Lyft IPO could happen as early as 2018, the ride-sharing company is making waves with a crucial new hire.
Lyft has hired Katie Dill as its new VP of Design, taking her away from a key spot with online hospitality service Airbnb, according to an Oct. 23 TechCrunch report.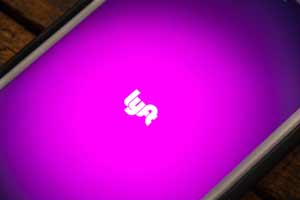 Lyft appears to be ramping up its efforts ahead of an IPO as it announces new hires and major deals.
Here is our latest Lyft IPO news about Dill and her new position…
Kate Dill Lands VP Role Ahead of Lyft IPO
In July 2014, Airbnb unveiled its rebranding campaign that included a new logo and website.
One of the key members of that brand identity team was Dill, the director of experience.
Lyft was so impressed that they hired her on Oct. 23, where she will oversee the company's design activity as it relates to products and user experience.
Energy Breakthrough: One gallon of this new "crystal fuel" could get you from New York to L.A. and back… seven times! Read more…
Dill believes her Airbnb experience will translate well to her role at Lyft because she views both as hospitality companies, according to the Oct. 23 TechCrunch report.
And creating a stronger brand based on trust between strangers can only help Lyft's prospects for an upcoming IPO…
The Lyft IPO Is On Track for 2018
We won't see a Lyft IPO in 2017, but the company is quickly moving toward a market debut for 2018.
The company reported on Oct. 11 that it reached 500 million rides after claiming some U.S. market share from Uber. Lyft completed just 53.3 million rides in 2015, but that increased 136% to 162.6 million rides in 2016.
Video
Who Is Dara Khosrowshahi?
Since Uber is Lyft's biggest competitor, highlighting such a large gain is a way to attract more investors.
It might have already worked, as Alphabet Inc. (Nasdaq: GOOGL) led a $1 billion funding round for Lyft through its investment arm, CapitalG, on Oct. 19.
But just because Lyft is increasing its ride totals and receiving investments from Google doesn't mean it's a good investment for you.
Before buying Lyft stock, here's what Money Morning Director of Technology & Venture Capital Research Michael A. Robinson wants you to know…
Should I Buy Lyft Stock?