The top penny stock of November 2017 so far is EV Energy Partners LP (Nasdaq: EVEP), and it's up a whopping 124.6% through four trading sessions.
While that's an impressive jump, we're recommending a different stock to our readers. We want our readers to know about a stock with profit potential ahead of it in 2018, rather than with big gains in its past...
The company we'll show you has beat analyst earnings expectations by an average of 40.5% in the last four quarters, and its bottom line will only keep growing from here. We'll give you more details on this stock after we show you the top-performing penny stocks this month...
Penny Stock
Current Share Price
November 2017 Gain (as of Nov. 6)
EV Energy Partners LP

(Nasdaq: EVEP)

$1.37
+124.6%
Ocera Therapeutics Inc.

(Nasdaq: OCRX)

$1.71
+67.7%
Bill Barrett Corp.

(NYSE: BBG)

$6.66
+35.3%
Digirad Corp.

(Nasdaq: DRAD)

$2.69
+34.3%
Comstock Resources Inc.

(NYSE: CRK)

$6.12
+30.1%
Aralez Pharmaceuticals Inc.

(Nasdaq: ARLZ)

$1.87
+29.9%
Payment Data Systems Inc.

(Nasdaq: PYDS)

$3.32
+28.2%
Insignia Systems Inc.

(Nasdaq: ISIG)

$1.56
+25.8%
Flex Pharma Inc.

(Nasdaq: FLKS)

$3.42
+25.2%
VBI Vaccines Inc.

(Nasdaq: VBIV)

$4.26
+23.6%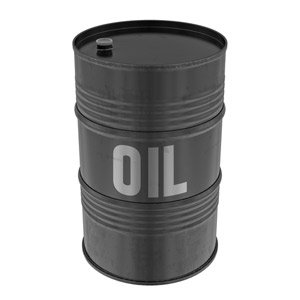 Shares of EV Energy - which owns oil and natural gas properties in the Appalachian Basin, Permian Basin, and Eagle Ford Shale - are up 76.3% since last Friday. The rally comes on the heels of the firm announcing it will release Q3 earnings results before the bell on Thursday, Nov. 9.
The 124.6% surge in EVEP stock has also come after analysts released their Q3 estimates for the company. Analysts predict EV Energy could report a loss of $0.25 per share for the third quarter, when the WTI crude oil price climbed 12.2%. That would be up from the $0.50 per-share loss reported in Q2 2017.
Despite EVEP's 124.6% return in just four days, we don't recommend it as a penny stock to buy right now. Our Money Morning experts are more interested in finding you stocks to buy that have gains ahead of them rather than behind them.
That's where Money Morning Small-Cap Specialist Sid Riggs comes in. He's recognized for giving our readers small-cap winners. His pick from December 2013 - Neurocrine Biosciences Inc. (Nasdaq: NBIX), which back then was trading for just $9 per share - has since exploded 727%, to $74.43 today.
The Best Pot Stocks: After months of research, we've found the most lucrative and fastest-growing legal pot stocks in America. And for a limited time, you can get all the details for free. Learn more...
Today, Sid recommends a medical company that has beaten earnings estimates by a 40.5% average since Q4 2016.
It's also the first company to sell an at-home HIV testing kit. That gives the company an edge over competitors in the HIV testing market, which could grow 56.7%, from $2.17 billion last year to $3.4 billion by 2021.
Here's why you need to buy this stock before it takes off next year...
The Best Small-Cap Medical Stock to Buy Before 2018
[mmpazkzone name="in-story" network="9794" site="307044" id="137008" type="4"]
The pick is OraSure Technologies Inc. (Nasdaq: OSUR), which develops medical devices that detect conditions like HCV, HIV, and influenza. The company also sells drug-screening products that can detect narcotics or alcohol in a person's system.
Some of OraSure's most popular products include its line of portable cryosurgical devices. These let people apply intense cold to lesions, warts, and other spots on the skin to remove the unwanted or infected tissue.
The company has seen a number of its products quickly receive FDA approval in recent years. In 2010 and 2011, the FDA approved OraSure's blood and fingerstick HCV tests, respectively. And in 2012, the company received FDA approval for OraQuick, an at-home HIV test.
According to the OraSure website, it's the first oral fluid, over-the-counter HIV test approved in the United States. That ability to stay ahead of competitors will continue to be a long-term boost to OraSure stock.
Sid first recommended OraSure on Feb. 24, when it traded at $11.12 per share. Since that date, shares are up 28% to $14.23 today (Wednesday, Oct. 25).
But Sid keeps recommending OSUR because analysts keep underrating it. That means it's still a value buy right now...
Since Q4 2016, OraSure has smashed earnings estimates by an average of 40.5%. As the market for HIV tests keeps growing, Sid predicts OraSure's winning streak of earnings reports will only continue.
"Analysts have almost perennially underestimated the company's potential - something they won't do for long," Sid said. "Which is why you don't want to delay for a New York minute if you're as interested as I am."
Stocks like OSUR are a great way to "ride" the HIV diagnostics market to big profits. Money Morning Chief Investment Strategist Keith Fitz-Gerald has been researching even more aggressive income potential, too. He's found a special class of investments he calls "26(f) programs," which give investors the opportunity to tap into huge monthly income - $2,000... $5,000... or more - every month for the rest of their lives. Click here to learn how it works...
Follow Money Morning on Twitter @moneymorning, Facebook, and LinkedIn.