The top penny stock of November 2017 so far is EV Energy Partners LP (Nasdaq: EVEP), and it's up a whopping 124.6% through four trading sessions.
While that's an impressive jump, we're recommending a different stock to our readers. We want our readers to know about a stock with profit potential ahead of it in 2018, rather than with big gains in its past...
The company we'll show you has beat analyst earnings expectations by an average of 40.5% in the last four quarters, and its bottom line will only keep growing from here. We'll give you more details on this stock after we show you the top-performing penny stocks this month...
Penny Stock
Current Share Price
November 2017 Gain (as of Nov. 6)
EV Energy Partners LP

(Nasdaq: EVEP)

$1.37
+124.6%
Ocera Therapeutics Inc.

(Nasdaq: OCRX)

$1.71
+67.7%
Bill Barrett Corp.

(NYSE: BBG)

$6.66
+35.3%
Digirad Corp.

(Nasdaq: DRAD)

$2.69
+34.3%
Comstock Resources Inc.

(NYSE: CRK)

$6.12
+30.1%
Aralez Pharmaceuticals Inc.

Sign up for SMS so you never miss special events, exclusive offers, and weekly bonus trades.

(Nasdaq: ARLZ)

$1.87
+29.9%
Payment Data Systems Inc.

(Nasdaq: PYDS)

$3.32
+28.2%
Insignia Systems Inc.

(Nasdaq: ISIG)

$1.56
+25.8%
Flex Pharma Inc.

(Nasdaq: FLKS)

$3.42
+25.2%
VBI Vaccines Inc.

(Nasdaq: VBIV)

$4.26
+23.6%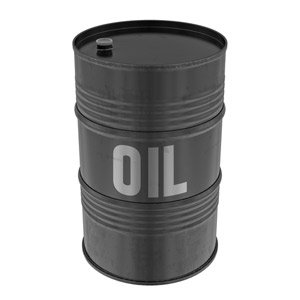 Shares of EV Energy - which owns oil and natural gas properties in the Appalachian Basin, Permian Basin, and Eagle Ford Shale - are up 76.3% since last Friday. The rally comes on the heels of the firm announcing it will release Q3 earnings results before the bell on Thursday, Nov. 9.
The 124.6% surge in EVEP stock has also come after analysts released their Q3 estimates for the company. Analysts predict EV Energy could report a loss of $0.25 per share for the third quarter, when the WTI crude oil price climbed 12.2%. That would be up from the $0.50 per-share loss reported in Q2 2017.
Despite EVEP's 124.6% return in just four days, we don't recommend it as a penny stock to buy right now. Our Money Morning experts are more interested in finding you stocks to buy that have gains ahead of them rather than behind them.
That's where Money Morning Small-Cap Specialist Sid Riggs comes in. He's recognized for giving our readers small-cap winners. His pick from December 2013 - Neurocrine Biosciences Inc. (Nasdaq: NBIX), which back then was trading for just $9 per share - has since exploded 727%, to $74.43 today.
The Best Pot Stocks: After months of research, we've found the most lucrative and fastest-growing legal pot stocks in America. And for a limited time, you can get all the details for free. Learn more...
Today, Sid recommends a medical company that has beaten earnings estimates by a 40.5% average since Q4 2016.
It's also the first company to sell an at-home HIV testing kit. That gives the company an edge over competitors in the HIV testing market, which could grow 56.7%, from $2.17 billion last year to $3.4 billion by 2021.
Here's why you need to buy this stock before it takes off next year...
The Best Small-Cap Medical Stock to Buy Before 2018