While the battle over how to scale Bitcoin rages on in the crypto world, John McAfee wants you to remember one thing: You can't deny that Bitcoin Cash (BCH) has won this round.
The Aug. 1 hard fork that created BCH was a response to growing concerns over slow transaction times, rising fees, and future hard forks.
If you want to stop Bitcoin Cash, you cannot do it by denying the reality around you. Accept that they will win round one. No contest. Start from there and make war.

– John McAfee (@officialmcafee) November 11, 2017
You see, Visa Inc. (NYSE: V) can process 1,700 transactions per second.
In comparison, Bitcoin can only process seven transactions per second, with an average transaction fee of $14.94, according to BitInfoCharts.com. That hampers its ability to gain widespread acceptance as an everyday currency.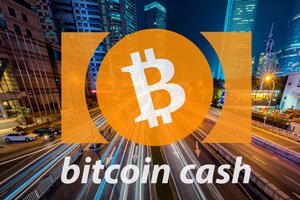 But Bitcoin Cash can theoretically process eight times more transactions than Bitcoin, and the average BCH transaction fee is just $0.42.
Also, Bitcoin Cash supporters were against the SegWit2x hard fork originally scheduled for November. This hard fork aimed to increase transaction capacity, but BCH supporters felt it didn't meaningfully increase Bitcoin's scalability issues, according to Investopedia.
Creating the Bitcoin Cash hard fork ahead of SegWit2x was a proactive attempt for miners and supporters of BCH to continue to follow what they believe is Satoshi Nakamoto's (the creator of Bitcoin) original vision.
Special Report: Cannabis Is the Gold Rush of the 21st Century – 30 Stocks to Invest in Now. Details Here…
In the "Bitcoin White Paper" that outlined his goals, Nakamoto wanted Bitcoin to be a peer-to-peer electronic cash system.
Faster network transactions and lower fees are needed for more wide-scale use.
For those who feel that the rise of BCH has no substance: A larger block size us the single most substantial prerequisite to the survival of Bitcoin. BCH provides that larger block size. What more info do you need??

– John McAfee (@officialmcafee) November 12, 2017
As the debate on how to best scale Bitcoin continues, we're going to be breaking it down for you the whole way.
Money Morning has a free research service that gives you real-time recommendations and price updates in the cryptocurrency market. From hard forks to ICOs, never miss detailed coverage about breaking events and profit opportunities ever again.
Follow Money Morning on Twitter, Facebook, and LinkedIn.