Some forward-thinking investors are netting 700% returns from cobalt stocks this year, and that's just an early taste of how much money can be made off of the chemical element.
Since the start of 2017, hedge funds from China to Switzerland have already purchased and stored 6,000 tons ($280 million worth) of cobalt in anticipation of a price spike.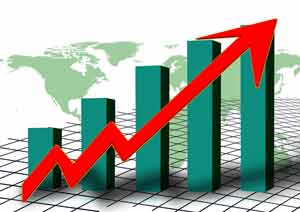 Normally, retail investors are the last to learn about profit opportunities like this.
But today, we're giving you all the details you need to know about three cobalt stocks, one of which has already soared 700% in 2017.
You see, these triple-digit gains are all thanks to lithium-ion batteries...
Why Cobalt Stocks Are Climbing 700% in 2017
Lithium-ion batteries are rechargeable batteries, and they're probably sitting around your home right now.
This type of battery is found in everything from laptops to hedge trimmers, as well as:
Smartphones
Digital cameras
Cordless drills
Tablets
But what does a smartphone battery have to do with cobalt?
As of May 2016, 45% of the world's cobalt production goes to making lithium-ion batteries, according to NextBigFuture.com.
And the biggest boon for cobalt stocks is still ahead: batteries for electric vehicles (EVs)...
Tesla Inc. (Nasdaq: TSLA) alone wants to make 500,000 Tesla Model 3s by 2018. If it reaches its goal, Tesla would use 6% of the global annual production of cobalt.
And Tesla isn't the only company that needs cobalt...
EVs will account for as much as 40% of global vehicle purchases by 2037, according to an Aug. 3 Forbes report.
In 20 years, 40 million EVs could be sold annually...
Two of the biggest players in the cobalt industry set to benefit from this surge in demand are Glencore International Plc. St. Helier (OTCMKTS: GLCNF) and Freeport-McMoRan Inc. (NYSE: FCX).
Glencore has a $67.22 billion market cap, and it just signed a deal on July 6 to sell a Chinese firm 20,000 tons of cobalt. This will help Volkswagen secure more batteries for EVs as it works with Chinese battery suppliers, according to Reuters.
Must See: Follow all coverage on energy stocks, at no charge, as a courtesy of your Money Morning Membership.
Through its affiliate, Freeport Cobalt, Freeport-McMoRan ($19.73 billion market cap) operates the world's largest cobalt refinery, in Finland. In addition to its batteries, Freeport Cobalt also sells chemicals, pigments and ceramics, and powder metallurgy products.
As we mentioned, the biggest gains are still ahead for cobalt stocks. The FCX stock has only climbed 3.3% so far this year.
The GLCNF stock has climbed 35.50%, nearly doubling the 17.76% returns of the Dow.
However, those gains are miniscule compared to the next cobalt stock we're about to mention...
This third cobalt stock has climbed 729.76% so far in 2017, because it's the world's largest cobalt producer.
And as the world's largest producer, it stands to make the most gains from the 40 million EVs about to hit the road.
Here's everything you need to know about the cobalt stock that is nearing quadruple-digit returns in 2017...
The World's Largest Cobalt Stock Has Already Climbed 729% in 2017
[mmpazkzone name="in-story" network="9794" site="307044" id="137008" type="4"]
The world's largest cobalt producer is Katanga Mining Ltd. (OTCMKTS: KATFF). It was formed in 1996, originally called New Inca Gold Ltd.
Headquartered in Canada, Katanga has copper and cobalt mining operations in the Democratic Republic of Congo.
Right now, its open pit and underground mine stopped production in 2015 due to lower copper prices.
But the company is currently modernizing its processing plant, which should lower the cost of mining production. It expects its cost of production will drop from $2.50 to $1.65 once the mine reopens with the upgraded processing systems, according to one analyst's forecasts.
The company already has the world's largest supply of cobalt reserves, which is part of the reason the stock price has skyrocketed over 700% despite the company not producing cobalt in 2017.
Also, investors are speculating that the mining production could continue in 2018.
Money Morning Members need to remember that this is a penny stock, and penny stocks are speculative investments.
They are not for risk-averse investors, as the KATFF stock price has traded at a 52-week low of $0.08 and a 52-week high of $1.14.
The KATFF stock price opened at $0.93 on Nov. 16, good for a 729.76% gain so far in 2017.
Because stocks like KATFF are skyrocketing over 700%, Money Morning Global Energy Strategist Dr. Kent Moors is building a report about even more profitable opportunities in the cobalt industry.
By signing up for Money Morning's free Expert Insight Profit Alert from Moors, you will be immediately notified as soon as it's available.
In the meantime, you will also receive Moors' insights on the oil and energy market directly to your inbox when he publishes his Oil and Energy Investors newsletter for his readers.
You can sign up for this free service to receive real-time moneymaking strategies, right here.