The Stitch Fix IPO is scheduled for this Friday, Nov. 17, 2017. But we have a better strategy for profiting from the online retail sector…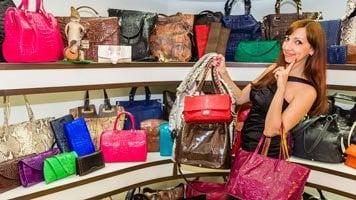 By using our strategy, you won't have to deal with volatile IPO price swings, as you'll own shares of some of the most established and profitable online retailers instead. We don't want our readers to lose 50% of their investment, like some Snap Inc. (NYSE: SNAP) shareholders already have since its IPO.
In fact, some shareholders have already netted gains of 35.43% so far in 2017. In comparison, the Dow Jones Industrial Average has climbed just 18.75% during the same time.
But before we get to this profit opportunity, we want to make sure our readers know all the details about the Stitch Fix IPO so they don't get caught in the hype and lose money…
What to Know Ahead of the Stitch Fix IPO Date
Stitch Fix wants to sell its stock between $18 and $20 per share at its IPO offering price, according to The Wall Street Journal.
That price is what insiders, like hedge funds and investment banks, will pay, while retail investors will have to wait to buy Stitch Fix stock, normally at an inflated price.
For example, Snap Inc. set its IPO offering price at $17 per share. When retail investors were finally able to buy Snap stock on March 2, they had to pay a 41% markup of $24 per share.
If you felt like you missed out on profits from the Snapchat IPO because the mainstream media reported the SNAP stock price climbed 41% in a day, they weren't talking about profits for retail investors.
But even now, Snap has lost hedge funds' and big banks' money, as it opened today at just $12.50 per share.
That's a 26% drop from the IPO offering price and a 47% loss from the price Snap stock first opened at for retail investors.
Video
Did Jeff Sessions Just Admit He Can't Stop Marijuana Legalization?
Because of how prices can drop so quickly and the way IPOs are structured to reward inside investors, we don't recommend buying Stitch Fix stock when it goes public.
BREAKING: New Legislation Could Turn Tiny Pot Stocks into Millions. Click Here…
"I generally tell retail investors to avoid buying an IPO at the open because the insiders have already made all the money available at the debut," Money Morning Director of Technology & Venture Capital Research Michael A. Robinson told me.
However, there's still a profit play in the online retail sector that has already netted some shareholders 35% returns this year…
Forget the Stitch Fix IPO, Here's Where to Invest Your Hard-Earned Money