Editor's Note: Bill Patalon just made one of the boldest "long-view" calls ever on General Electric Co., and now he's about to make an even gutsier one: Amazon.com Inc. isn't really the end-all, be-all of e-commerce stocks. No investor should miss this. Here's Bill…
Forget about Amazon.com Inc. (Nasdaq: AMZN).
Alibaba Group Holding Co. Ltd. (NYSE: BABA) is becoming the global e-commerce killer.
Last Friday, Nov. 10, I told my paid-up Private Briefing subscribers to expect a big sales day Saturday from Alibaba, the Chinese e-commerce giant that remains one of our very favorite stocks.
The catalyst for our optimism was "Singles' Day," a Chinese "shop-'til-you-drop" holiday that has become a yardstick analysts use to gauge Alibaba's near-term health. (Think Black Friday and Cyber Monday, plus the month before Christmas, and Valentine's Day, rolled into one great, big ball of revenue.)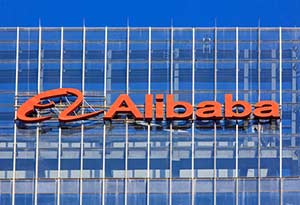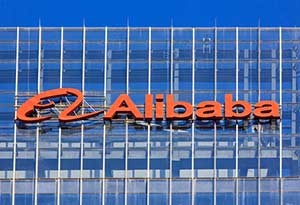 As it turned out, they should have called it "Home Run Day" – the sales surpassed even the most bullish projections.
Even ours.
Let me share some of these numbers – because they will blow your mind.
Then, I'll show you what these numbers really tell us.
It's a conclusion nobody else is seeing.
And it's a takeaway that leaves me feeling more bullish than ever on Alibaba…
I'm Convinced: Alibaba Is a "Single-Stock Wealth Machine"
SFGate writer Mark Morford might have even understated it when he described China's Singles' Day as "Black Friday colliding with Cyber Monday in an orgasmic nightmare cataclysm of apoplectic consumerist hysteria, times four."
The "Halley's Comet of Investing": Bill's seen this $13 billion "gold anomaly" just twice in 20 years. Continue reading…
The fact is that Alibaba moved a staggering $25.3 billion worth of goodies… in a single 24-hour period.
Here are the numbers I wanted to share.
Join the conversation. Click here to jump to comments…
About the Author
Before he moved into the investment-research business in 2005, William (Bill) Patalon III spent 22 years as an award-winning financial reporter, columnist, and editor. Today he is the Executive Editor and Senior Research Analyst for Money Morning at Money Map Press. With his latest project, Private Briefing, Bill takes you "behind the scenes" of his established investment news website for a closer look at the action. Members get all the expert analysis and exclusive scoops he can't publish... and some of the most valuable picks that turn up in Bill's closed-door sessions with editors and experts.