Our latest list of best stocks to buy now gives you five companies ready to put a lot more cash in your pocket.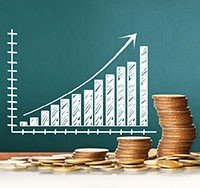 The world's most valuable company, which has moved beyond gadgets to unleash the real profit potential of the Information Age.
One of China's Internet pioneers that continues to innovate, meaning it's not too late to capitalize on the Asian tech boom.
A play on a previously untapped market in the legal marijuana sector, opened up by a recent acquisition.
The company behind a new drug set for FDA approval and could help a half-million epilepsy sufferers in the United States.
Finally, a leader in human capital management technology that'll let you profit from the growing American workforce.
Here are our five latest best stocks to buy now...
Best Stocks to Buy Now, No. 1: This Fab Five Giant's Stock Price Could Double on Its Continuing Reinvention
The path to riches used to orbit around two activities: mining and manufacturing.
That is, either you pulled stuff out of the ground, or you used that stuff to make new, more useful stuff.
We no longer live in a stuff-based economy. This is the Information Age. The stuff we have is now secondary to the connections, content, and data that passes between us every day.
But, you might protest, the top company in the world is still one that makes stuff.
We're talking about Apple Inc. (Nasdaq: AAPL). And yes, it's true that people still get excited about its stuff: iPhones, iPads, MacBooks, and so on.
Sign up for SMS so you never miss special events, exclusive offers, and weekly bonus trades.
But Apple is not a stuff-based company - not anymore. It's much more than that. And Apple's expansion to the world beyond stuff is what makes it one of the world's most exciting options for those investing for the future.
First, there's Apple's services, including Apple Music, iTunes, iCloud, and Apple Pay. Services revenue climbed 22% in the third quarter, to an annualized figure of nearly $30 billion.
If Apple's services division was its own company, it would be in the Fortune 100.
The key is that the devices Apple makes are no longer the company's prime focus, but rather vehicles to tap into a larger vision. So, instead of relying on a new line of products flying off the shelves during the holidays, CEO Tim Cook's team is figuring out ways to make its devices more useful in a wider variety of environments.
Case in point: Apple has quietly been making moves to become a major player in the healthcare field.
"Apple's move into the medical field... may be the single largest corporate reinvention of the last 50 years."
In 2015, Apple launched the HealthKit and ResearchKit platforms for large-scale medical data collection on Apple devices. A few months ago, it was reported that Apple was in talks with Aetna Inc. (NYSE: AET) to provide Apple Watches to more than 23 million of the insurer's customers in order to track health information.
Free Book: The secrets in this book helped one Money Morning reader make a $185,253 profit in just eight days. Learn how to claim your copy here...
Money Morning Chief Investment Strategist Keith Fitz-Gerald wrote that Apple's move into the medical field, particularly the $3 trillion healthcare information sector, "may be the single largest corporate reinvention of the last 50 years."
Analysts are still bickering over projected iPhone sales this holiday season, and many are speculating about when the tech giant will hit a $1 trillion valuation - meaning a stock price of $194.77.
Pay it no mind. In the Information Age, it's not Apple's stuff we should be focusing on. With the company's broader vision in place, Keith says the long-term price potential for Apple stock is more like $400.
Best Stocks to Buy Now, No. 2: How This Chinese Tech Pioneer Is Handing You Easy Gains
Every investor who held out on investing in China has been missing out on one of the great growth stories of all time, now that companies like Alibaba Group Holding Ltd. (NYSE: BABA) and Tencent Holdings Ltd. (OTCMKTS: TCEHY) are soaring to valuations that rival our own "Fab Five" tech stocks in the United States.
Good news: It's not too late.
Yearly growth in Chinese Internet users is around 6%. That's impressive in any country, but it's much more impressive when you consider that in China that means over 40 million new Internet users every year. That's more than the entire population of Canada or Australia.
Plus, that user base still only represents 54.3% of the world's most populous country. Compare that to 74.6% in the United States.
So there's every reason to believe that this growth can hold up for years to come, which means there's still plenty of untapped upside for Chinese tech companies to take advantage of.
That's just one of the reasons to be excited about this next company - one of the major Internet pioneers in Asia.
Join the conversation. Click here to jump to comments…
About the Author
Stephen Mack has been writing about economics and finance since 2011. He contributed material for the best-selling books Aftershock and The Aftershock Investor. He lives in Baltimore, Maryland.