Money Morning Chief Investment Strategist Keith Fitz-Gerald is so confident he can show you how to make 350% total gains, on average, every week - including full and partial closeouts - that he's putting $9.75 million on the line.
That's like turning a single $5,000 stake in each play into a total of $17,500 in extra cash every week - or $75,833 every month, or $910,000 every year.
His reason for making this bold promise is simple: He is committed to helping average, hardworking folks not only succeed in securing their financial futures, but prosper.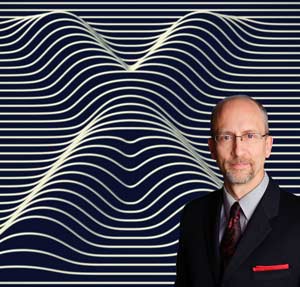 Time and again, Keith has lamented the fate of average investors - how they "miss out on half the returns they should be making every single year" because they wind up looking for trades in all the wrong places.
Keith has good reason to feel so disheartened...
Recent research, published in December 2015, by Boston-based DALBAR - the nation's leading financial services market research firm - showed that average investor trading behavior over a 20-year time span resulted in trades that vastly underperformed. Specifically, according to DALBAR, "average investors" made an annual return of 5.02% over the two decades between 1994 and 2014 - versus the S&P 500's 9.22% average return during that same span of time.
But here's the thing: It's not their fault.
Many are duped by their own financial advisors.
"Many advisors I've met over the years don't have a sell discipline - meaning they haven't got a clue about how to protect your profits, let alone your capital. Worse, quite a few don't want you to sell," he says.
"It's one of Wall Street's dirty little secrets. Think about it. Selling is not in its best interest. Wall Street makes its money from your money. It wants you in the game, so it will do everything it can to keep you playing."
What these advisors won't do, however, is lay their own fortunes on the line.
But that's exactly what Keith is doing.
And this is not the first time he's doing so. In fact, two years ago, he bet $1.95 million on this one simple trading technique.
And he was right.
Mind you, Keith isn't offering an empty wager here...
If, between now and the end of 2018, Keith's trade recommendations haven't generated at least 350% total weekly gains on average, he'll work for free.
Even if he's just a single percentage short.
But Keith is so confident that won't be necessary that this year, he's upping the ante... fivefold.
Take a look at his track record for proof that Keith has got what it takes to help you mint your millions...
He's Bet Millions Before on His Triple-Digit Gains Before
In 2016, Keith's proprietary trading tactic saw 59% total gains per week on average.
Those gains shot up to 127% this year...
...And to 210% per week over the last quarter....
...To where they stand today - 313% total gains, on average, per week in October.
So what is Keith's singular, proprietary "trick of the trade"?
Momentum.
"Momentum investing got its first taste of fame about 25 years ago, when it showed up in the Journal of Finance in 1993," Keith wrote to his Total Wealth subscribers on Nov. 18, "And in the two decades or so it's been around, I've heard lots of negative things about it. Countless pundits, Wall Street-types, and academics have complained about it being a short-term strategy that gives sporadic returns, at best... usually as they're looking down their nose dismissively at anybody who dares to bring the subject up in their presence.
But the proof is in the pudding: These naysayers are flat-out wrong, and what's worse, they know it.
"What they don't want to admit is that momentum investing works... and really well at that," Keith says.
And, for Keith, momentum gains are all about identifying an "X-pattern" within a stock's forward movement.
"It's one of the very few times where 'X' actually does 'mark the spot,'" Keith explains, "but only if you know what to look for and how to read it."
And Keith does.
And he's betting $9.75 million on his "X" strategy's ability to deliver readers like you the chance to grab 350% gains per week on average (including full and partial closeouts) between now and the end of 2018.
Learn how you could bank these profits for yourself...
Related Articles: