Today, we're bringing you the second part of our 2018 IPO Watch, including a list of the top 12 companies potentially going public this year…
We've created our IPO watch list based on Forbes' annual list of 25 startup companies with the potential to hit $1 billion in valuation. Forbes teamed up with TrueBridge Capital Partners to analyze each company's business strategy, the challenges it faces from competitors, any challenges it has accessing funding, and current revenue.
When companies are increasing their revenue and creating strong valuations, IPO offerings could be down the road.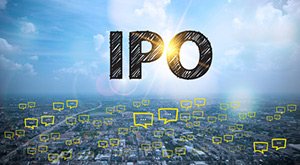 We aren't saying these companies will definitely go public in 2018. But there were four companies with valuations of $1 billion that went public in Q2 2017.
They were Okta Inc. (Nadsaq: OKTA), Cloudera Inc. (NYSE: CLDR), Delivery Hero AG (ETR: DHER), Blue Apron Holdings Inc. (NYSE: APRN).
That's double the two that went public in Q1 2017.
We published our list of the first 13 companies to watch on Nov. 22, 2017, and you can find the list right here.
And now we're unveiling the rest of the 12 companies that could reach valuations of $1 billion in "part two" of our 2018 IPO watch.
The companies to watch are ordered alphabetically.
The first company on this list is BetterCloud, a software company in a market expected to reach $130 billion in 2017…
IPO Watch, Company No. 12: BetterCloud
BetterCloud makes software that allows IT departments to manage employees' cloud-based applications.
In 2015, CEO David Politis rebuilt the platform to help departments manage any software used in business, from Slack to Zendesk.
The company has raised $47 million, and Forbes projects BetterCloud's revenue will hit $21 million in 2017…
IPO Watch, Company No. 11: Blend
Blend is an innovative company that streamlines the mortgage process for lenders and borrowers.
Traditionally, applicants would need to get a pay stub and have their employer verify it by phone.
That could take up to a week.
Blend makes the process faster, using payroll processors to reduce the amount of steps needed to verify income.
Currently, leading banks like Wells Fargo and U.S. Bancorp use Blend. The company plans to expand into other types of loans, such as auto and education.
Blend has raised $160 million and is projected to make $27 million in revenue this year.
IPO Watch, Company No. 10: BrightHealth
BrightHealth launched in Colorado in 2017 and partnered with Centura Health to provide health insurance for 11,500 people.
It's expanding to new markets, including Alabama and Arizona, and BrightHealth expects to increase its subscribers to 40,000 by 2018.
Energy Breakthrough: One gallon of this new "crystal fuel" could get you from New York to L.A. and back… seven times! Read more…
The company was originally focused on individuals covered under the Affordable Care Act, but it's switched its focus to those covered in the Medicare Advantage market.
So far, BrightHealth has raised $240 million, and revenue is expected to total $45 million for 2017.
IPO Watch, Company No. 9: Cohesity
Cohesity develops systems for corporate data storage and recovery of data, such as inventory and personal records.
Its founder and CEO, Mohit Aron, was the lead developer for Google's File System storage product.
Currently, Cohesity has 300 customers who pay an average of $225,000 for its product, which includes a combination of software and servers.
Cohesity has raised $160 million, and revenue is expected to reach $50 million by the end of the year.
IPO Watch, Company No. 8: Farmers Business Network
Farmers Business Network provides pricing information to farmers for goods and supplies, utilizing data analytics to let them compare prices. Members can see the market average for products before they buy them.
The network also sells fertilizers, pesticides, and seeds online.
So far, Farmers Business Network has received $84 million in funding. Forbes projects year-end revenue will reach $60 million.
IPO Watch, Company No. 7: Flexport
Flexport offers freight-forwarding and tracking services.
"Freight forwarding" is a middleman operation within the cargo shipment business.
Video
Did Jeff Sessions Just Admit He Can't Stop Marijuana Legalization?
It lets customers book shipments, track global freight movements in real time, and manage product data.
FlexPort has raised $204 million in equity. Its revenue this year is expected to hit a whopping $500 million.
And the next company on our list is trying to stake their claim in a $41 trillion industry…