Marathon Patent Group Inc. (Nasdaq: MARA) is among the top penny stocks to watch for December after climbing an astonishing 341% during the short Thanksgiving week.
While that's a great gain, we're recommending a different stock to our readers. This stock is positioned for huge returns and is less volatile.
Instead, the company we'll show you today is on the cusp of turning Silicon Valley on its head by ushering in a new era of truly wire-free charging. Before we reveal the pick, here are the top 10 penny stocks to watch this week...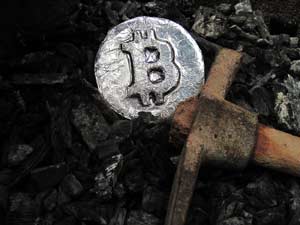 Marathon Patent Group Inc., an intellectual property licensing and management company, has become a cryptocurrency play. The company announced it would acquire cryptocurrency miner Global Big Venture Inc. on Nov. 2.
Shares of Marathon Patent Group Inc. rallied 341% after the price of Bitcoin surged from $5,857 on Nov. 12 to $9,561 over 15 days.
| | | |
| --- | --- | --- |
| Penny Stock | Current Share Price | Nov. 20-24 Gain (as of Nov. 24) |
| Marathon Patent Group Inc. (Nasdaq: MARA) | $5.95 | 340.74% |
| Valeritas Holdings Inc. (Nasdaq: VLRX) | $5.22 | 94.78% |
| U.S. Global Investors Inc. (Nasdaq: GROW) | $4.91 | 91.05% |
| Micronet Enertec Technologies Inc. (Nasdaq: MICT) | $1.41 | 83.09% |
| Celsion Corp. (Nasdaq: CLSN) | $3.26 | 68.04% |
| LM Funding America Inc. (Nasdaq: LMFA) | $3.54 | 67.77% |
| ENDRA Life Sciences Inc. (Nasdaq: NDRA) | $3.75 | 63.04% |
| Acasti Pharm Inc. (Nasdaq: ACST) | $1.96 | 56.68% |
| Seven Stars Cloud Group Inc. (Nasdaq: SSC) | $3.14 | 53.17% |
| Atomera Inc. (Nasdaq: ATOM) | $4.41 | 51.55% |
Sign up for SMS so you never miss special events, exclusive offers, and weekly bonus trades.
While MARA's share price gains are impressive, it's still a risky play. The hype surrounding Bitcoin is spilling into the stock market, with investors looking to make Bitcoin-like returns at a thousandth of the price of Bitcoin. Today's volume for MARA shares are more than 21.5 times greater than average volume. Meaning shares of MARA are riskier than a traditional stock.
You see, most penny stocks are speculative investments, which can have huge price swings in a short amount of time. In this case, over the last three years, MARA's share price was as high as $30 in January 2015 and as low as $0.64 in June 2017, before climbing up to $6.51.
Our Money Morning experts are more interested in finding stocks to buy in companies with the best chance of making you money.
That's where Money Morning Small-Cap Strategist Sid Riggs comes in.
He's an expert at delivering readers investment opportunities with massive upside potential at low upfront cost. Consider his pick from December 2013 - Neurocrine Biosciences Inc. (Nasdaq: NBIX). NBIX was trading for just $9 per share when Sid recommended it, and now it has surged 688.8%, to $71, today.
Pot Profits: Forget Jeff Sessions! These Five Canadian Pot Stocks Are Set to Skyrocket. Click Here...
Today, Sid recommends an Israeli-based company that provides vehicle-management products and services. While that might not sound explosive, the company is actually positioned to be a key leader in the cloud-based "Internet of Things" for vehicles and fleets.
Here's why this stock could soar next year...
The Best Small-Cap "Internet of Things" Stock to Buy Before 2018