At roughly 1:30 p.m. today (Nov. 28), North Korea launched another missile after a month and a half of relative silence.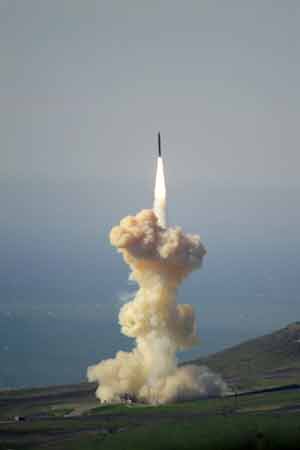 The launch shows that the sanctions on North Korea have not, in fact, stopped it from terrorizing nearby nations.
The missile has landed in the ocean off of Japan's coast, causing pundits, world leaders, and concerned citizens alike to wonder at the Hermit Kingdom's end game.
With just 100 days to go until the Winter Olympics in South Korea, one wonders if North Korea won't make another move while the nations of the world are right next door...
Fortunately, the American-South Korean-Japanese allied defense forces are already taking measures to keep the Olympics safe - and the contractors behind those measures will be absolutely indispensable, especially come February.
We'll show you how to profit from those very contractors, but to understand the value of this play, you'll need to know how North Korea could attack the Winter Games. Check it out...
Four Ways North Korea Could Attack the 2018 Winter Olympic Games
Cyberattack: Pyongyang first attracted international attention to its cyber-attacking capabilities in 2014, when it breached a Sony Pictures database. The incident came off to the international media as child's play from a country that has long been considered technologically antiquated.
But in September 2016, that belittling perspective toward Pyongyang changed when North Korean intelligence services managed to breach a classified U.S.-South Korea database in order to steal military plans.
The strategies these hackers managed to make off with included details of a plot to assassinate dictator Kim Jong Un and other top government officials. February's Winter Games present North Korean hackers with myriad opportunities, such as online and television feeds.
Advanced Missile Test: North Korea's Sept. 15 launch came in the form of an ICBM that crossed the width of Japan's northern island of Hokkaido. It sent tens of thousands of residents below running for shelter, travelling roughly 3,700 kilometers overall while reaching a maximum altitude of 770 kilometers.
Launched from North Korea's Sunan facility, in the center of the peninsula, it marked the highest and longest projectile flight from the country to date.
The 2018 Winter Olympics will be based out of Pyeongchang, South Korea, which is just 312 kilometers south-southeast from the Sunan region - well within a North Korean ICBM's reach. So the Hermit Kingdom could handily launch another missile over the games as a reminder to the world that its nuclear threat is ever-present.
Defense Stocks Are Skyrocketing - See How You Could Profit from This Incredible Company Before It's Too Late
Nuclear Weapon Test: North Korea could test an underground nuclear weapon during the Winter Games. Testing a nuclear weapon within spitting distance of one of the world's largest international meetings would undoubtedly throw Pyongyang into the international spotlight.
On Sept. 22, Ri Yong Ho, North Korea's foreign minister, warned that his country could soon test a powerful hydrogen bomb, like it did on Sept 3. This time, however, it would be over the Pacific Ocean - resulting in razed cities, massive loss of life, contaminated fishing stocks, and crippled satellite networks.
EMP (Electromagnetic Pulse) Attack: EMP attacks target electricity. Were one successfully activated over South Korea, it would knock out the country's power grid below almost instantaneously, causing mass chaos as all lines of communication would be lost.
The scenario seems outlandish - like a science fiction plotline. But experts have begun to focus on this type of attack in recent months. Dr. William R. Graham, former science advisor to U.S. President Ronald Reagan, told 38 North - a website devoted to informed analysis of Pyongyang - on June 2 that "EMP attacks don't require atomic warheads be launched in the atmosphere." Rather, Graham explained, they could come in all shapes and sizes.
In fact, a smaller version of an EMP attack is purported to have been behind the fate of 16 U.S. government employees in Cuba late last year. These diplomats each fell ill while on the island and experienced symptoms that coincided with heavy EMP exposure - hearing loss, nausea, dizziness, and disorientation.
Experts agree that the Winter Games would make a prime target for the volatile regime.
Drones Are Going to Be Big - "$127-Billion-In-New-Wealth-For-Early-Investors Big." See The Seven Reasons This Drone Company's Stock Is Set to Explode.
"There would be no better time for North Korea to test a more fearsome three-stage intercontinental ballistic missile, big hydrogen bomb, or even try to launch a cyberattack on the Olympics themselves," Harry Kazianis, an Asia security expert at the Center for the National Interest, told Vox on Nov. 11.
Fortunately, preparatory defense measures from Washington, Tokyo, and Seoul are already well underway...
Which is where your profit opportunity comes in...
How to Profit from the Allied Fight
There's a notable international military snag expected to occur amid the Winter Olympics as well.
You see, U.S. and South Korean joint naval exercises are scheduled to overlap with the games.
The last time such exercises - known as the annual "Foal Eagle" field trainings - took place, in March 2017, there were nuclear-powered U.S. aircraft carriers and strategic bombers involved.
In protest, North Korea test-fired ballistic missiles during the war games.
Were the regime to follow similar suit in 2018, it would be launching missiles at the same time as the ongoing Olympic Games.
While there is talk in the media that the exercises may either be canceled or postponed, it's unlikely that the aircraft and bombers will actually leave the area entirely - especially given Pyongyang's ever-present threat.
And in the presence of that massive military force lies your opportunity.
Particularly in the iShares U.S. Aerospace & Defense ETF (BATS: ITA).
This exchange-traded fund (ETF) boasts impressive names in the U.S. defense technology industry, such as Boeing Co. (NYSE: BA), its largest holding. Boeing needs no introduction, but it should be noted that BA is the Dow's top-performing stock of 2017.
And it's not slowing down. In fact, at the recent Dubai Air Show, BA locked in $50 billion in new orders - outperforming all other competitors present.
Mercury Systems Inc. (Nasdaq: MRCY) is another appealing stock in ITA. Many of the nation's top defense contractors are now doling out work to specialized subcontractors like Mercury - which makes precision technology for aircraft and other such defense electronic innovations - that can apply deep domain expertise.
On top of that, Mercury was recognized with a top-level award by the judges of the annual Military & Aerospace Electronics Innovators Awards program this year. The firm was given accolades specifically for its ASURRE-Stor Self-Encrypting Solid-State Drive (SSD) for Classified Programs.
In short, ITA is packed full of the companies that are keeping the world safe, which makes it a must-have now more than ever.
North Korea Is "Fake News"
According to one of America's most highly decorated intelligence operatives, North Korean nukes are just a "deep state" cover story for something much more devastating.
The Pentagon has been racing to funnel untold millions to a small $6 defense contractor with a mind-blowing new technology designed to stop this twisted plot dead in its tracks.
It's straight from the pages of a science fiction novel. Read more...
Follow Money Morning on Twitter @moneymorning, Facebook, and LinkedIn.
Here Are 10 "One-Click" Ways to Earn 10% or Better on Your Money Every Quarter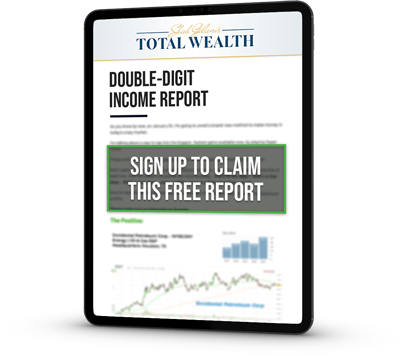 Appreciation is great, but it's possible to get even more out of the shares you own. A lot more: you can easily beat inflation and collect regular income to spare. There are no complicated trades to put on, no high-level options clearances necessary. In fact, you can do this with a couple of mouse clicks – passive income redefined. Click here for the report…