After Canada's Department of Finance presented its cannabis tax plan on Nov. 10, 2017, some Canadian marijuana stocks climbed as much as 13.5% on the day. But Canadian pot stocks now have even more potential…
The tax plan is a sign the Canadian government is laying the groundwork for legalization, which will be a boon to Canadian pot stocks.
Fortunately, it won't just be our neighbors to the north who can cash in on the cannabis gold rush.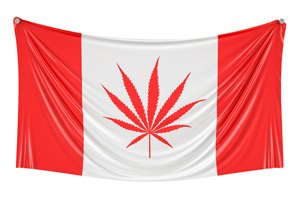 Through over-the-counter markets (OTCMKTS), Canadian cannabis companies like Aurora Cannabis Inc. (OTCMKTS: