Back in September, when I made "Four High-Profit Predictions About Pot Stock Investing in 2018," I recommended investors get prepared for what I believe will be one of the most significant moneymaking triggers we've ever seen…
I'm talking about California, of course, and its upcoming Jan. 1, 2018, total legalization of marijuana.
That means medical patients and adult recreational users alike will be able to use cannabis and buy from legitimate, regulated businesses starting Jan. 1 in California.
Now, as you know, legal marijuana is already booming in the 29 U.S. states where recreational and/or medical cannabis is legal.
But California, the nation's most populous state and, indeed, the world's sixth-largest economy, is in a class by itself.
Total legalization here could open up the money floodgates for folks who own the right stocks.
So let's look at what we know so far… and why this is huge news for small pot stocks.
New Laws Put the Market in Much Clearer Focus
So, we knew legalization in California was going to be "big," and now that the California Bureau of Cannabis Control has released 276 pages of regulations that the Golden State's marijuana businesses must abide by next year, we've got a better idea of where this is going.
Because, as one of my "rules" for cannabis investing goes, "When laws pass, pot stocks soar."
New Legislation: Cannabis gains could blow the doors off anything we've seen so far. Click here for more…
The numbers here are absolutely staggering. California's market is bigger than any U.S. state, and even than all of Canada. We're talking $7 billion a year – just to start.
Arcview Group expects revenue to jump to more than $21 billion by 2021.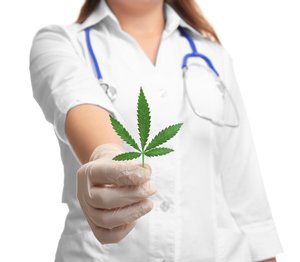 I'll show you why the Golden State might as well change its name to the Green State; it's about to become ground zero for pot stock profits.
These regulations should be great for California's weed market. They do mostly what I expected, although, as you'll see, there are a few welcome surprises, too.
They're largely common-sense steps designed to make the market work and keep users and non-users alike safe. That's great news for investors.
Take a look…
Join the conversation. Click here to jump to comments…
About the Author
Michael A. Robinson is a 35-year Silicon Valley veteran and one of the top technology financial analysts working today. He regularly delivers winning trade recommendations to the Members of his monthly tech investing newsletter, Nova-X Report, and small-cap tech service, Radical Technology Profits. In the past two years alone, his subscribers have seen over 100 double- and triple-digit gains from his recommendations.
As a consultant, senior adviser, and board member for Silicon Valley venture capital firms, Michael enjoys privileged access to pioneering CEOs and high-profile industry insiders. In fact, he was one of five people involved in early meetings for the $160 billion "cloud" computing phenomenon. And he was there as Lee Iacocca and Roger Smith, the CEOs of Chrysler and GM, led the robotics revolution that saved the U.S. automotive industry.
In addition to being a regular guest and panelist on CNBC and Fox Business Network, Michael is also a Pulitzer Prize-nominated writer and reporter. His first book, "Overdrawn: The Bailout of American Savings" warned people about the coming financial collapse - years before "bailout" became a household word.
You can follow Michael's tech insight and product updates for free with his Strategic Tech Investor newsletter.