More than any other sector, commodities are famous for good, old-fashioned booms and busts.
Commodities, of course, have been firmly in "bust mode" since 2011 - six years of ever-cheaper raw materials.
But there's some really compelling evidence that that's changing now. And I'm not alone - Goldman Sachs and PwC are with me here.
But what they won't tell you is how to pull down triple- or even quadruple-digit gains from this monumental shift in a totally despised sector.
I think conditions are perfect to do just that, and when you see these charts, I'm sure you'll agree...
Resources Are at the Point of Maximum Disdain
In the midst of a historic bull market, it's easy to overlook the fact that not one, but two of the most widely followed commodities indexes have fallen by over 60% between 2011 and 2016.
But that's exactly what happened.
Commodities had become so despised, there was no one left to sell.
But in early 2016, resource prices bottomed. They stopped falling and started rising, then moved sideways. This past summer, they pulled back, but - critically - established a higher low than in February last year.
The "Halley's Comet of Investing": Bill's seen this $13 billion "gold anomaly" just twice in 20 years. Continue reading...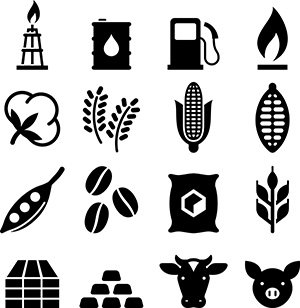 Since June 2017, commodities as a group are up an impressive 22%. And given the monstrous bear that's mauled the sector since 2011, the upside ahead promises to be epic.
No investor can afford to overlook this profit potential.
And with the easy play I've got in mind, every investor can get out ahead of it.
Join the conversation. Click here to jump to comments…
About the Author
Peter Krauth is the Resource Specialist for Money Map Press and has contributed some of the most popular and highly regarded investing articles on Money Morning. Peter is headquartered in resource-rich Canada, but he travels around the world to dig up the very best profit opportunity, whether it's in gold, silver, oil, coal, or even potash.