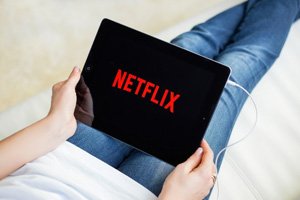 While the FAANG stocks seemed infallible this year, Wednesday's sell-off in these technology leaders proved otherwise. Video-streaming giant Netflix Inc. (Nasdaq: NFLX) is no stranger to volatility, dropping 6% from its intraday high Tuesday through Thursday's close.
Given its history of volatility and all the conflicting company news lately, it is nearly impossible to predict the short-term twists and turns of Netflix stock.
Fortunately, Money Morning's options trading specialist, Tom Gentile, has strategies to profit from Netflix no matter which way the stock moves. In fact, you could double your money in just 60 days on NFLX stock…
Ignore the Noise and Profit from Netflix Stock Now
A trio of negative news stories in the last four months have led to concerns over trading Netflix stock…
Tom has used this pattern to show his readers triple-digit gains in one or two days. Click here to learn more…
In August, Walt Disney Co. (NYSE: DIS) announced it would pull all of its content from Netflix in order to start its own streaming business. In October, the stock was rocked following multiple serious allegations against Kevin Spacey, its "House of Cards" star. And now, we know that Ann Mather, who serves on Netflix's board of directors, sold 3,885 shares of the stock for $777,000.00 earlier this month.
But it hasn't been all bearish for NFLX.
On the positive side, Netflix continues to build its brand, extend its reach, and produce even more digital and streaming content. It has an excellent chance to weather the storm of improper behavior now engulfing Hollywood.
As for Disney, Netflix CEO Reed Hastings said the loss of this content wouldn't have that adverse an effect because its expansion into the international markets is going so well. The company added 5.3 million new subscribers in the fiscal third quarter, with 4.4 million of those new subscribers making up the international market.
"House of Cards" may have been its flagship program, but Netflix has been busy building more original content, such as the hit shows "Stranger Things" and "Narcos." Another negative event mitigated, and even turned into a positive.
And the best news for traders is that there is a way to profit, and even double your money, on Netflix stock whether you're bullish or bearish on the company…
The Bullish Trade for Netflix Stock