There's only one solution left now to stop North Korea's nuclear weapons program.
After the country's intercontinental ballistic missile (ICBM) launch on Wednesday revealed Pyongyang's missiles are now capable of targeting any part of the U.S. mainland, there's no doubt that the regime must be stopped.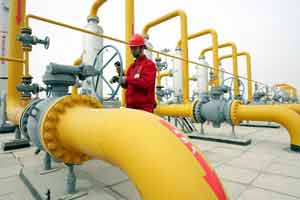 But there is doubt, according to U.S. journalist and East Asia expert Bill Bishop today. He says that the one option left to halt the regime's ambitions is a solution on which the United States and China will never agree.
That's because this last resort involves further pressure on Pyongyang from Beijing.
And, according to Bishop, China won't make that concession.
Here's why the North Korea analyst says China is done helping the United States now, how he expects Washington to react to the Red Dragon's defiance, plus a safe haven for investors to profit amidst deteriorating China-U.S. relations…
North Korea Doesn't Rely on China Anymore
First, Bishop revealed a fact many Americans – including top U.S. diplomats – may not realize.
"China doesn't actually have that much leverage with North Korea," Bishop explained.
Evidence of Beijing's lack of power over the regime exists in Kim Jong Un's weapons tests themselves – all of which occurred in spite of increasingly harsh sanctions from China.
Defense Stocks Are Skyrocketing – See How You Could Profit from This Incredible Company Before It's Too Late
In fact, two of the Hermit Regime's weapons tests occurred amid high-profile events involving China in the global spotlight this year, including Chinese President Xi Jinping's April visit to the United States and the eighth annual Clean Energy Ministerial (CEM8) conference, which saw energy ministers from 24 countries visiting the Red Dragon's capital.
By carrying out these launches during such crucial moments, North Korea effectively exposed China's lack of influence over Kim Jong Un's dynasty.
And for Beijing, status is everything. A worldwide perception of China as a weak nation incapable of wielding its authority over a country thousands of times smaller and trillions of yuan poorer is evidence of indisputable failure.
"Xi Jinping is very unhappy with Kim Jong Un," Bishop wrote today.
Yet, despite North Korea's subversive tactics this year, Beijing would still defend the regime should U.S. military forces attack, reported the nation's state-run newspaper, The Global Times, on Aug. 10.
Here's why China can't afford to stop North Korea outright…
China Won't Cut Off North Korea's Oil Supply
"China's main leverage point with North Korea is the supply of oil – but Beijing is wary of shutting it off out of concern that Pyongyang could turn on Beijing," wrote Bishop.
Indeed, China remains North Korea's primary energy supplier.
In fact, Beijing exported 53 tons of liquefied gas to North Korea in October, 72 tons of unspecified liquefied gas and other hydrocarbon gas, and 14 tons of jet kerosene, according to trade data obtained by Bloomberg on Nov. 30.
China is reluctant to cut those numbers down, because doing so would substantially undermine the economic well-being and stability not just of North Korea, but of the Chinese population near the North Korean border, which relies heavily on trade between the two nations.
Editor's Note: Don't miss a single update on North Korea's weapons advancements and what the U.S. defense industry is doing to halt its progress. Get real-time alerts sent to your inbox, completely free, here.
Furthermore, total economic devastation of North Korea would assuredly result in unwanted refugees fleeing into China's eastern regions and would also expose the communist nation's borders to the democratic south.
But squeezing North Korea's oil supply is literally the last option left to truly halt its nuclear advancements. And Bishop expects U.S. President Donald Trump "to sanction a major Chinese financial institution, such as China Merchants Bank or the Industrial and Commercial Bank of China, to 'punish' Chinese inaction."
Beijing's banks are among the world's largest. Sanctions would severely damage these institutions' reputations, as they'd be stigmatized in the global financial perspective.
But bank sanctions would also backfire on the United States, because the anger brought on by more American punitive measures "may lead China to halt any cooperation with the U.S. over North Korea," according to Bishop.
So not only is the outlook grim when it comes to effectively curbing North Korea's missile advancements, it's ominous for the future of Sino-American relations, as well.
Bishop said the United States will soon have to make one of two concessions if it wants to avoid an all-out conflict with China and North Korea:
Accept a nuclear North Korea and "[sit] down for negotiations once Kim is willing to talk."
"Launch a pre-emptive war."
We can expect a prolonged stalemate in the matter between the United States and China in the meantime.
But that won't stop Beijing from pressing ever onward toward its ultimate goal of becoming the preeminent economic powerhouse in the near future.
And that's where your profit play comes in…
How to Make Bank Off Our Fair-Weather Friend, China
On Nov. 11, Money Morning Executive Editor Bill Patalon told his Private Briefing subscribers that, whether they liked it or not, "China is quickly becoming the economic and political nexus of East Asia. And, soon, the world."
Should readers simply acknowledge this fact, they stand to make a nice windfall, Bill explained.
From one American company in particular…
The Boeing Co. (NYSE: BA).
You see, China is heavily invested in BA.
In fact, Bill expects the country will need 6,810 new Boeing jets over the next two decades.
Which translates to $1 trillion for the aerospace manufacturing firm. That's on top of a $13.8 billion deal struck with Singapore Airlines on Oct. 23.
And an $80 million contract to provide the U.S. military with support to its E-4B aircraft signed just today (Dec. 1).
When Bill first recommended Boeing in 2011, it was trading at $61.92.
Today, the aircraft manufacturer is trading at $273.35.
That's a 341% increase, which far outstrips even the S&P's 100% gains in the same time frame.
Bill says that "in general, Boeing sees 'strong and resilient' growth over the next 20 years."
That could be an understatement…
Boeing raised its 20-year industry forecast for plane deliveries alone this summer, from 29,530 jetliners to 41,030 over the next 20 years – an outlook worth some $6 trillion.
Indeed, Bill's prescient BA call a few years back has been a boon for readers who have been following along.
But Bill has made an even more lucrative discovery that he's sharing with readers now…
Up Next: Rare Gold Anomaly
Bill just caught something on his gold charts that he's only seen twice in the past 20 years. A $13 billion gold anomaly he calls the "Halley's Comet of investing."
It's very rare, and fleeting, and Bill sees things lining up perfectly to bring some very sizeable precious metal profits to well-positioned investors.
Click here to check out his research…
Follow Money Morning on Twitter @moneymorning, Facebook, and LinkedIn.
Related Articles: