Penny stocks are so attractive thanks to their explosive potential. These stocks trade for just dollars, or even pennies, and can post triple- or even quadruple-digit gains in a matter of days.
Take Marathon Patent Group Inc. (Nasdaq: MARA) for example. Shares of this penny stock soared 341% in just four days during the week of Thanksgiving.
That's why we're bringing readers one of the best penny stocks to watch for December.
While penny stocks can appreciate quickly, they are much riskier than normal stocks. Most penny stocks are listed on over-the-counter exchanges with no requirements for being listed.
As a result, some penny stocks are merely scams relying on pump-and-dump schemes that could quickly drain your entire investment.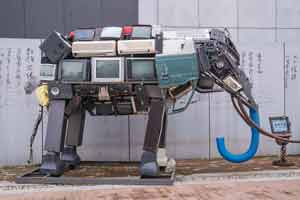 However, not ALL penny stocks are scams. Here's the top penny stock gainer from November, which is also one of the best penny stocks to watch for 2018...
Sign up for SMS so you never miss special events, exclusive offers, and weekly bonus trades.

One of the Best Penny Stocks to Watch for December
Considered to be one of the top penny stocks of December 2017, China Recycling Energy Corp. (Nasdaq: CREG) produced gains of 575.2% in just the first 10 days of November, soaring from $1.17 per share to $7.90. The share price has since dropped back down to $3.25, which gives investors who held on a respectable gain of 177.77% in just three weeks.
CREG is a Chinese producer of energy-saving products such as power generators and turbines. The company's stock skyrocketed 360.6% between Nov. 9 and Nov. 10 based on speculation surrounding U.S. President Donald Trump's newly announced deals with China.
On Nov. 9, Trump was visiting China and announced several major deals, worth $250 billion, involving companies such as Boeing Co. (NYSE: BA) and General Electric Co. (NYSE: GE).
CREG wasn't mentioned in any of these deals, but its trading and share volume were triggered by speculation that the company would somehow benefit from the new business. On Friday alone, 20 million shares changed hands, compared to the stock's average daily volume of 925,000 shares over the prior 30 days.
The Best Pot Stocks: After months of research, we've found the most lucrative and fastest-growing legal pot stocks in America. And, for a limited time, you can get all the details for free. Learn more...
Remember, these gains were based on speculation alone and no actual news related to the company. That makes this an extremely risky investment. This is just one of the reasons that we don't recommend buying CREG stock.
The trading of CREG so far in November might have created a windfall from some investors, but it illustrates the volatile nature of penny stocks. While you can make money with penny stocks, they are riskier than their small-cap counterparts, because they are so speculative.
Instead of trying to determine how to find the best penny stocks to buy, a safer strategy is to look for small-cap opportunities that can also produce exceptional gains with less volatility.
This is where Money Morning Small-Cap Specialist Sid Riggs shines with his winning recommendations.
One of Sid's top small-cap stocks to buy now is in the mobile banking industry, expected to soar 716%, to $865 billion, by 2021.
Which is why it's one of the best small-cap stocks to buy right now...
How You Can Capitalize on the $865 Billion Mobile Transactions Market