Blockchain technology is here to stay, and the leading cryptocurrency built on it, Bitcoin, is up an incredible 900% run this year.
Over the last 72 hours alone, Bitcoin has seen four 12% price swings between about $9,250 and $11,000.
To get a handle on what the hype and speculation surrounding the digital currency is all about, here are the three best Bitcoin books to read (or gift) this holiday season...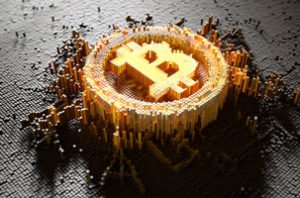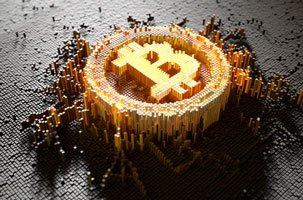 Whether you, or someone you know, are looking to get in on the action or are just curious about the history and technology behind all this commotion, here are the three best Bitcoin books to get started...
Best Bitcoin Books No. 3: "Mastering Bitcoin," by Andreas M. Antonopoulos
The No. 1 bestselling book in "web encryption" on Amazon.com Inc. (Nasdaq: AMZN) is a technical read perfect for computer scientists and programmers.
Although this book might be for more advanced Bitcoin enthusiasts, we have more introductory books to come...
Free Book: The secrets in this book helped one Money Morning reader make a $185,253 profit in just eight days. Learn how to claim your copy here...
The second edition, which was published in July 2017, includes a non-technical introduction, but primarily details the technical foundation of Bitcoin. The information found in "Mastering Bitcoin" could be used to start a career in cryptocurrency and blockchain development.
We didn't want to rush to call this book the "Bitcoin Bible," but luckily Amazon.com user reviewer Kent McNaughton said it for us.
If you're looking for the most in-depth book on the technology behind Bitcoin and blockchain, written in the clearest way possible, then "Mastering Bitcoin" is your best choice. Click here to get your copy...
Best Bitcoin Books No. 2: "The Age of Cryptocurrency," by Paul Vigna and Michael J. Casey
Most retail investors like us are not computer scientists. And for us, "The Age of Cryptocurrency" is an excellent introductory read into the world of Bitcoin and its potential impact on the global economy.
Unlike "Mastering Bitcoin," this book looks at cryptocurrencies from the broad perspective of financial markets.
Vigna and Casey are both veteran writers for The Wall Street Journal, and that experience helps them place the cryptocurrency revolution within the broader history of currency.
As a result, this book is not just an introduction to Bitcoin and cryptocurrencies, but also on the origin of currencies and transaction-based economies.
"The Age of Cryptocurrency" is perfect for history buffs, and you can get a copy here.
Now, if you're a fan of stories and investigative journalism, you must read the next book on this list...