Renewable energy stocks in 2018 are tapping into astounding industry growth rates of 500% and even 700% potential.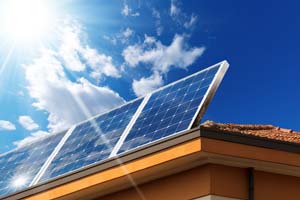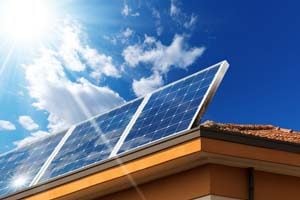 And while these numbers might sound incredible, they might actually be conservative.
But waiting too long to buy into clean energy stocks could be a costly mistake as the industry really starts to soar. That's why we're showing our readers the best renewable energy stocks to buy in 2018, so you can get the most profit out of your investment.
You don't have to take our word for it, either. Here's why the renewable energy sector is on the cusp of explosive growth, plus the one stock you need to own to profit from it…
The World Needs Renewable Energy to Meet Rising Demand
According to the U.S. Energy Information Administration (EIA), worldwide energy demand is forecast to grow 25% by 2040.
And coal, oil, and gas won't be able to meet it alone.
The truth is that we simply can't meet global energy demand without renewable energy. But it's more specific than that.
The World's First "Universal Fuel": Physicists have known about an unlimited source of free fuel for over 100 years. And the cost of this fuel is zero. It's free. Click here…
Renewable energy includes geothermal, nuclear, hydropower, and biomass energy. These sources are unlikely to grow in the future. It's simply too difficult to dam a river to create a hydroelectric power source for this to be a growth sector.
Instead, solar and wind energy will make up the most growth in the renewable energy sector.
Not only are these sources capable of growing enough to meet global demand, but they have two other distinct advantages over fossil fuels too.
First, wind and solar energy are both clean sources of energy.
That's important, as the public and governments are increasingly concerned with the effects of carbon pollution.
A recent Gallup poll revealed that 63% of Americans now believe global warming is a serious problem.
Second, solar and wind resources are unlimited.
That's important, because as fossil fuel supplies dwindle, they become increasingly difficult to extract, and their scarcity increases costs. Solar and wind won't have that problem.
In fact, solar and wind are fast becoming the cheapest sources of energy…
Renewable Energy Is Now Cheaper Than Traditional Energy Sources
One of the main reasons that alternative energy hasn't exploded as a viable option until now is the cost. This is rapidly changing…
The EIA reports that wind energy is now a cheaper source of power than both coal and gas for new power plants. In fact, Germany recently produced so much wind power that it was not only free, but the utilities had to pay the customers for the use of the power.
But solar power's costs are dropping too, and that's creating even more growth potential.
Money Morning Global Energy Strategist Dr. Kent Moors reports that solar power has now achieved grid parity with fossil fuels. This means that a country can produce energy just as cheaply using solar technology as it can using coal or gas.
In the United States alone, solar energy has achieved grid parity in at least 20 states, including New York, New Jersey, and California.
This would have been unimaginable a few decades ago.
Today the cost to produce solar energy is just 1/150th of what it cost in the 1970s, and those costs dropped another 10% in the past year alone.
That's why the EIA now projects solar power production will grow by 500% in the United States by 2040.
And in China, the world's largest solar power generator, Wood Mackenzie estimates solar power production could grow by 700%.
This sort of explosive growth is a once-in-a-lifetime opportunity, which is why investors can't afford to wait to enter the market.
Here's the best renewable energy stock you can buy to tap into this extraordinary growth potential…
Own One of the Best Renewable Energy Stocks in 2018