New Jersey's incoming Democratic Gov. Phil Murphy said legalizing all cannabis use in New Jersey is a "2018 priority," but that didn't stop current Gov. Chris Christie from offering his two cents.
"It's blood money. It's disgraceful and it's disgusting," Christie said, according to a Nov. 27 report by The Cannabist.
Money Morning readers can ignore these comments...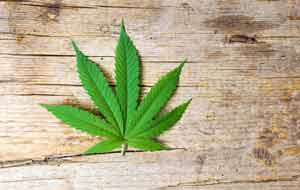 Christie is the outgoing governor, and he's too late to stop the legal cannabis industry - and the profit opportunity it will bring long-term investors.
More on that profit opportunity in just a bit...
In 2016 alone, legal cannabis sales in North America brought in $6.7 billion. By 2020, legal marijuana sales are expected to skyrocket 198%, to $20 billion.
And that number may be too conservative as states like New Jersey push for cannabis legalization in 2018...
Chris Christie Can't Stop the Cannabis Industry
In September, a Quinnipiac University poll found 59% of New Jersey residents surveyed supported legalizing all cannabis use.
And one of the reasons NJ residents are so supportive is the massive tax revenue it will bring the Garden State.
Murphy believes legalizing recreational marijuana will bring in $300 million in tax revenue and turn New Jersey into a $1 billion cannabis market. He wants to use that money to fund worker pensions and education programs.
Now, even if New Jersey legalized recreational marijuana in 2018, it will still take time to reach Murphy's goals.
Data insight company New Frontier Data doesn't believe New Jersey would reach $1 billion in cannabis sales until 2023.
Must-See Interview: Marijuana stock expert Michael Robinson shares details on three tiny pot stocks set to explode following California's impending marijuana legislation. Watch here now...
The New Jersey Policy Perspective, a think tank that makes recommendations on recreational marijuana infrastructure, is more optimistic, but still believes it won't happen for at least three years. It believes New Jersey may reach $300 million in tax revenue from recreational cannabis sales by 2020 at the earliest, but it still thinks it's more likely to happen in 2021, according to CNN.
Video
Did Jeff Sessions Just Admit He Can't Stop Marijuana Legalization?
But no matter when it happens, recreational marijuana legalization in New Jersey is going to happen.
Already, 29 states and the District of Columbia have legalized medical marijuana. And with New Jersey soon to join the other eight states, like California and Colorado, that have already legalized recreational marijuana, $20 billion in legal cannabis sales by 2020 could be too conservative of an estimate.
That's why, today, we wanted to show Money Morning readers how to cash in on the pot stock boom.
Some pot stock shareholders have already seen gains of 516% this year, and we don't want you to miss out...
How to Cash In on Pot Stocks Today