Entitlements are on the chopping block.
Now that the Senate has passed the "Tax Cuts and Jobs Act" (TCJA), it's not a matter of "if" anymore, but "when."
The TCJA alone will add $1.5 trillion to the federal deficit over the next decade.
To make up for that deficit, a few legislators are already signaling their intent to squeeze Social Security and Medicare...
For instance, U.S. Rep. Kevin Brady (R-TX), chair of the Ways and Means Committee, said on Nov. 6 that the TCJA "alone won't get us back to a balanced budget," reported CNBC. Brady added that House Republicans would soon start "tackling the entitlements."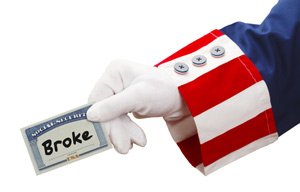 U.S. Sen. Marco Rubio (R-FL) chimed in on the matter on Nov. 30, when two Politico reporters posed questions from the public to him about how Republicans intended to address the federal deficit increase.
Rubio replied: "We have to do two things: We have to generate economic growth which generates revenue, while reducing spending. That will mean instituting structural changes to Social Security and Medicare for the future," he said, according to The LA Times on Nov. 30.
"Structural changes" to "Social Security and Medicare" is just a prettier way to say "cuts," by the way.
But no matter what Congress ultimately decides to do with entitlement programs - i.e. your financial future - you don't have to worry.
Because we're about to show you an investing method that could make you a millionaire within a matter of months. That means you could have the retirement of your dreams no matter what Congress is doing.
Check it out...
How to Get Your Dream Retirement Despite Cuts to Entitlements
Money Morning Technical Trading Specialist D.R. Barton, Jr., has spent decades developing a system that shows average readers how to make massive profits - in as little as 10 minutes' time.
We're talking a million dollars, by the way. That level of "massive profits."
Indeed, D.R. says, "if your goal is to amass $1 million or more, that goal is within your reach. And you won't have to wait years and years, either."
In fact, with only about six hours of work per week, investors could turn a $500 initial investment into well over $1 million in a matter of months.
"Actually," D.R. adds, "I wouldn't even call it 'work'... It's more like 'checking in' with the simple wealth system that I show readers how to use to make sure it's doing its job, which is making you money."
That system's name: The 10-Minute Millionaire.
Learn How to Turn $500 into $1 Million: This Sunday school teacher's "retirement career" made him a millionaire. This book will teach you how you can do it too. Claim your FREE copy...
D.R. became a trader once he'd retired from his job as a DuPont chemical engineer.
With that background, he began his trading career with a rare level of expertise in mathematics and physics already under his built.
And almost immediately, D.R. began to detect market patterns.
And after decades of research, he honed in on nearly invisible "extreme" stock trends that would then turn into fast gains - often in just a few days.
In fact, he became rather famous for it.
Now D.R. is sharing his secret with the public, so that they can spend more time focusing on their passions and much less time worrying about their financial futures and well-being.
Once of his most successful trading "secrets" is his "slingshot trade"...
He uses this method to identify stocks with enormous amounts of stored, pent-up energy just begging to be released.
Then, he determines the equity's future "X-point" - the point where he recommends firing his trade - and, at just the right moment, tells his readers to "let go."
Last December, a group of readers who followed D.R.'s "fire!" command on one particular resort stock had the opportunity to triple their money in just 11 days.
And what's just as impressive as the success of D.R.'s trading strategies is the amount of time it takes to execute them.
Or, to put it another way, the amount of time you can save.
Using D.R.'s 10-Minute Millionaire method, once readers check in on any trades, which takes all of 10 minutes on average, they'll be free to fill the rest of their days however they please.
"Playing golf, taking a sail, hiking, laying on the beach, enjoying a glass of wine at your clubhouse, or even paying it forward to your kids or grandkids," D.R. says.
The possibilities are endless.
But that's the whole point.
"The entire system is designed to show normal people how to make money, and maybe more importantly, give them time to enjoy life."
No more worrying about Congress. No more worrying about entitlements. With this system, you make your own wealth.
D.R.'s track record speaks for itself. In fact, readers have already seen 42 triple-digit gain opportunities this year. Since 2015, he has averaged one triple-digit winner every 12 days.
That's like starting with $500 and reaching $1,000,000 in just over four months, on average.
Don't delay. D.R. is producing new recommendations every week, and you don't want to miss a chance at a potential triple-digit winner.
To find out how to claim your copy of D.R.'s 10-Minute Millionaire, click here.
Follow Money Morning on Facebook, Twitter, and LinkedIn.
Related Articles: