If you were decorating for the holidays or glued to NFL games last weekend, you might have missed some massive news: CVS Health Corp. (NYSE: CVS) announced it'd buy Aetna Inc. (NYSE: AET) for a cool $70 billion.
Of course, the deal had been discussed as a possibility for weeks, but it's finalized now – it looks for all the world like it's going to happen.
In the press release announcing the deal, CVS Health President and Chief Executive Officer Larry J. Merlo said, "This combination brings together the expertise of two great companies to remake the consumer healthcare experience. With the analytics of Aetna and CVS Health's human touch, we will create a healthcare platform built around individuals."
That's putting it mildly. And, in a turn I find completely unsurprising, Wall Street is downplaying and even dismissing the deal.
I think that's a huge disservice to the public. Because I think this deal is one of 2017's biggest.
It's going to be transformational… and a potential goldmine.
This Is Going to Turn Healthcare on Its Ear – Perfect!
The CVS-Aetna company could provide policyholders and other customers a whole new way of approaching the healthcare system.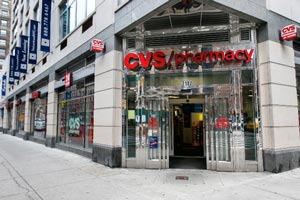 Look, CVS already has 9,700 CVS Pharmacy locations and 1,100 MinuteClinics around the United States.
REVEALED: The most powerful income stream ever imagined – up to $162,000 per year is possible. Click here…
Working with Aetna's formidable "Big Data" capabilities, these are set to become community health centers that deliver faster, better care on a more cost-efficient basis.
Think about this for a minute…
It's 11:30 on a Saturday night, and your two-year-old just woke up screaming, with a painful ear, a runny nose, and 103-degree fever.
Right now, you have a few choices.
Join the conversation. Click here to jump to comments…