If you were decorating for the holidays or glued to NFL games last weekend, you might have missed some massive news: CVS Health Corp. (NYSE: CVS) announced it'd buy Aetna Inc. (NYSE: AET) for a cool $70 billion.
Of course, the deal had been discussed as a possibility for weeks, but it's finalized now - it looks for all the world like it's going to happen.
In the press release announcing the deal, CVS Health President and Chief Executive Officer Larry J. Merlo said, "This combination brings together the expertise of two great companies to remake the consumer healthcare experience. With the analytics of Aetna and CVS Health's human touch, we will create a healthcare platform built around individuals."
That's putting it mildly. And, in a turn I find completely unsurprising, Wall Street is downplaying and even dismissing the deal.
I think that's a huge disservice to the public. Because I think this deal is one of 2017's biggest.
It's going to be transformational... and a potential goldmine.
This Is Going to Turn Healthcare on Its Ear - Perfect!
The CVS-Aetna company could provide policyholders and other customers a whole new way of approaching the healthcare system.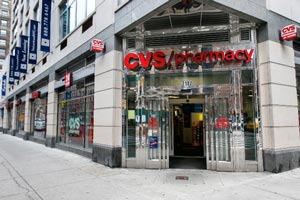 Look, CVS already has 9,700 CVS Pharmacy locations and 1,100 MinuteClinics around the United States.
REVEALED: The most powerful income stream ever imagined - up to $162,000 per year is possible. Click here...
Working with Aetna's formidable "Big Data" capabilities, these are set to become community health centers that deliver faster, better care on a more cost-efficient basis.
Think about this for a minute...
It's 11:30 on a Saturday night, and your two-year-old just woke up screaming, with a painful ear, a runny nose, and 103-degree fever.
Right now, you have a few choices.
[mmpazkzone name="in-story" network="9794" site="307044" id="137008" type="4"]
You could go to the emergency room and wait, along with with the colorful cast of characters - a steady stream of ambulance-borne unfortunates involved in car crashes, bar fights, and other time-honored forms of Saturday night recreation.
You'll be waiting a while.
Or, if you're lucky enough to have a decent urgent care facility nearby, you can make a beeline thataway... and hope it's open and willing to take your particular insurance.
A crapshoot - and, once you get seen, you can drive around looking for an all-night pharmacy that also takes your insurance.
But soon you'll have a third choice. And, I'm sure you'll agree, "Door No. 3" is definitely your best bet.
You can head to the CVS Healthcare center for treatment.
Big Data, Big Medicine, Big Difference in Care
You can see a doctor or physician assistant who, thanks to Aetna's vaunted "Big Data" capabilities, will have instant access to all your child's records at their fingertips.
You could get a diagnosis on the spot, grab the prescriptions you need from the onsite pharmacy, and get everyone back home - well before dawn, even - to cop some needed Z's.
That's just for urgent care. The potential gets even better for those who have long-term healthcare concerns.
I'll quote straight from the horse's mouth, the merger press release.
"The combined entity will be able to help address the growing cost of treating chronic diseases in important ways. For example, there are 30 million Americans suffering from diabetes, costing the healthcare system approximately $245 billion annually. Patients with diabetes will receive care in between doctor visits through face-to-face counseling at a store-based health hub and remote monitoring of key indicators such as blood glucose levels. When needed, patients can receive text messages to let them know when their glucose levels deviate from normal ranges."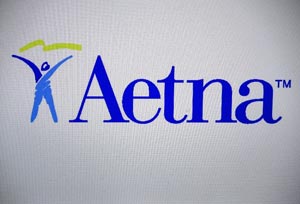 I love this idea.
I am genetically inclined towards high blood pressure and high cholesterol levels; my parents suffered from both.
I can't say I've helped my case: Until a few years ago, I was a heavy smoker, and I'm convinced that chicken-fried steak with sausage gravy served with eggs (over easy, of course) and hash browns on the side is the ultimate meal.
My poor wife's attempts to get me to eat healthier are sitcom-worthy.
I take a few medications to help deal with my gravy addiction and keep my blood pressure in check, so naturally, the doctor wants to see me every six months or so to track everything.
This... is miserable.
It's a 15-minute appointment where I answer a few questions... but it has to happen during business hours.
What's worse, when you factor in the commute and the wait time, the whole process invariably takes at least two hours out of my day (hours that I want to spend targeting unreasonably good returns, of course).
Under this new approach to medicine, I could stop in the community health center on my schedule. We could also use home monitoring devices to allow my blood pressure and cholesterol levels to be checked remotely.
If this merger works as intended, it's a game changer.
The Whole Sector Will Be Playing Catchup
Insurance companies will need to buy a drugstore chain to offer the same benefits, and many of those, like Wal-Mart Stores Inc. (NYSE: WMT) and Amazon.com Inc. (Nasdaq: AMZN), hoping to gain an increased presence in healthcare will need to buy an insurance company to gain any ground.
A successful combination that achieves more convenient and less costly medical care will create something of a merger wave in drugstore chains, health insurance companies, and even supermarket chains that want to carve out a larger presence in the fast-growing healthcare markets.
It could also be bearish for hospitals and other, less "with-it" urgent care centers, as patients use the community health centers instead.
So what stock do I want you to run out and buy right now? None. That's not how you make money in stocks.
The biggest, most valuable takeaway for investors is: This is an important new trend developing in healthcare - one of the fastest-growing segments of the economy and top-performing sector of the stock market.
Investors need to be aware that this could be happening and that it likely could be transformational for healthcare delivery and health insurance programs.
We need some time to see if the combined CVS-Aetna company can achieve its goals. I'm hopeful that it works, as it will be great as a consumer of healthcare and should create some opportunities to buy good companies at great prices that will benefit from the development of this powerfully promising, new long-term trend.
Uncovered: The "Retirement Money Machine"
Forget about needing a million bucks or more a year to retire. America's No. 1 Pattern Trader has just revealed a new way to pocket up to $162,000 every year with only $12,000 invested at a time. Click here to see the research...
Follow Money Morning on Twitter, Facebook, and LinkedIn.
About the Author
Tim Melvin is an unlikely investment expert by any measure. Raised in the "projects" of Baltimore by a single mother, he never attended college and started out as a door-to-door vacuum salesman. But he knew the real money was in the stock market, so he set sights on investing - and by sheer force of determination, he eventually became a financial advisor to millionaires. Today, after 30 years of managing money for some of the wealthiest people in the world, he draws on his experience to help investors find "unreasonably good" bargain stocks, multiply profits, and build their nest eggs. Tim tirelessly works to find overlooked "hidden gems" in the stock market, drawing on the research of legendary investors like Benjamin Graham, Walter Schloss, and Marty Whitman. He has written and lectured extensively on the markets, with work appearing on Benzinga, Real Money, Daily Speculations, and more. He has published several books in the "Little Book of" Investment Series and a "Junior Chamber Course" geared towards young adults that teaches Graham's principles and techniques to a new generation of investors. Today, he serves as the Special Situations Strategist at Money Morning and the editor of Peak Yield Investor.