Investors who like watching stocks skyrocket should take a look at two of the top-performing marijuana penny stocks of the year. The second remains as our top marijuana penny stock to watch for December 2017.
Later we'll reveal our top marijuana stock to buy for 2018 that's much safer than any penny stock.
First, look at THC Therapeutics Inc. (OTCMKTS: THCT). It started the year at $0.03 per share but has since soared to $0.43, for a whopping 1,333.33% gain.
Video
How Medical Marijuana Could End the U.S. Opioid Crisis
THCT's quadruple-digit rise illustrates how profitable marijuana penny stocks can be. Marijuana is a fast-growing market due to the rapid pace of legalization. Last year, legal marijuana sales totaled $6.7 billion in North America.
And with California and Canada planning to legalize marijuana recreationally next year, 2018 is on track to be the most profitable year yet for legal marijuana businesses. ICF International projects California cannabis sales revenue alone could total $20 billion per year after recreational legalization.
That's why we want our readers to know which penny stocks are worth watching right now
Our top marijuana penny stock to watch for December is one of the best performers from November, and it still has significant upside ahead of it.
URGENT: Top Three California Pot Stocks to Watch for the Biggest Gains - Learn How to Cash In Here
However, investors must be aware that marijuana penny stocks are risky. Penny stocks are extremely volatile and should only be purchased by investors with a strong risk tolerances.
For example, Micronet Enertec Technologies Inc. (Nasdaq: MICT) has swung wildly, from as low as $0.77, to as high as $1.41, and back down to $1.04, over the past month.
That's why Money Morning Chief Investment Strategist Keith Fitz-Gerald recommends placing no more than 2% of your portfolio in penny stocks.
But for investors who can tolerate the risk, here's one of the year's top-performing marijuana pot stocks...
The Top Marijuana Penny Stock to Watch for December 2017
From Nov. 1 to 16, Cannabix Technologies Inc. (OTCMKTS: BLOZF) rose 177.7%, from $0.45 to $1.25.
Cannabix makes breathalyzers to detect marijuana, similar to breathalyzers used to test for alcohol in drivers. The product is intended to be used in law enforcement and for businesses to drug test potential hires.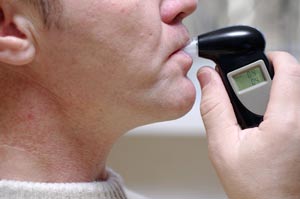 The company is upgrading its exchange listing, which will make its stock available to more investors. Currently, Cannabix is listed on Canada's CSE Composite Index. Its ticker there is BLO. But soon it will move to the Canadian Securities Exchange 25 Index, or CSE25. This index includes the largest 25 firms on the CSE Composite by market capitalization.
Now, not every marijuana stock is a penny stock, and for investors looking for a safer stock to buy that still has upside, we've got you covered. This next stock is perfectly positioned to profit from the estimated $24 billion in hydroponics equipment sales next year. The company has already climbed 20.55% since June 2017.
And it's one you won't expect...
Our Top Marijuana Stock to Buy for 2018