Despite what iconic movies like "Blade Runner" and "The Terminator" show you, the real robot invasion won't be a dramatic humanoid uprising. But it will be extremely profitable.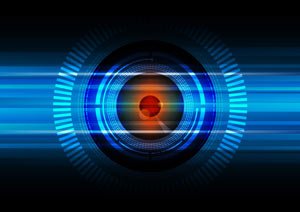 The robot revolution is actually already here - it just doesn't have the cinematic appeal that walking and talking bots deliver. Instead it's being led by task-oriented machines that are much less sophisticated - and therefore much cheaper - than anything in the movies.
These labor-focused inventions are already having a huge effect on businesses' bottom lines. A May 2017 article in Recode found that companies that have heavily automated their business processes were twice as likely to exceed their internal financial goals compared to companies that haven't invested much in automation.
Not all moves to automation will be profitable for investors right away - so we've found the best opportunities for you today. And it's time to get in if you haven't already, as the pace of the "robot takeover" is getting faster...
The Rise of the Machines: From a Glacial Pace to a Profit-Boosting Geyser
Automation is nothing new. Humans have been developing technologies to increase productivity - that is, to produce more with less - for thousands of years.
The wheel, the printing press, and the assembly line are all examples of how we automated complicated processes in order to reap tremendous economic (and social) rewards.
But the pace of automation certainly seems to be picking up in recent decades. Think of the major developments we've seen just in our lifetimes:
Instead of going into bank branches and filling out slips of paper to hand to a teller, we deposit checks and get cash from ATMs, such as those manufactured by NCR Corp. (NYSE: NCR).
Instead of licking a stamp and handing a letter to a mail carrier, we send an instant e-mail using services by Alphabet Inc. (Nasdaq: GOOGL) or Microsoft Corp. (Nasdaq: MSFT).
Instead of paying a travel agent to book our flights and hotels, we hop on Expedia or Orbitz - both owned by Expedia Inc. (Nasdaq: EXPE) - and have our trips planned out in minutes.
Instead of handing money to a tollbooth attendant, we use devices to speed through tolls and pay automatically. (E-ZPass, the U.S. leader in this industry, is a private company.)
Instead of an assembly line of low-wage, hourly workers, machines developed by companies like Switzerland's ABB Ltd. (NYSE: ABB) now do as much as 90% of the assembly work at certain factories.
Instead of driving a tractor for hours at a time, farmers are increasingly letting autonomous vehicles do the more tedious, time-consuming tasks on the farm. Deere & Co. (NYSE: DE) has been a pioneer in this technology.
But as the pace of robotic technology increases, so does the hype machine surrounding it. To make smart investments in technology, we need to separate reality from sci-fi fantasy.
Specifically, we need to separate what machines theoretically can do with what they can do well and still provide a solid return on investment (ROI).
Return on Investment: The Glass Ceiling for Robots
Quick: What's 84,342.1 times 6,417?
A robot could finish that calculation before most of us humans have even figured out where to begin.
But now ask a robot to lace up your shoes for you.
In fact, the difficulty of automating this task has been a sticking point in the footwear industry.
Not that it's impossible. But it's such a small task, and robots have so much difficulty with it, that it doesn't make financial sense to automate it. It provides no ROI.
Driverless-car technology is another example where ROI is a limiting factor.
Developers, analysts, investors, and consumers are all excited to see driverless cars on the sales lot - that is, "level-five" autonomous vehicles that don't require steering wheels or gas pedals. But while some have suggested such a vehicle would only cost an extra $10,000 compared to a standard model, Quartz reported in March that the real figure is closer to a quarter-million dollars!
That sounds more like a new toy for the wealthy than a revolution in transportation.
And we're not even there yet. Autonomous vehicles face some significant technological hurdles. According to a 2016 article from Business Insider, self-driving cars struggle on bridges, in bad weather, on roads without clear lane markings, in cities, and especially in situations that require human interaction.
Uber has launched a fleet of self-driving cars as a pilot program in Pittsburgh. But the cars require a driver for safety. Danielle Muoio reported for Business Insider that the driver on her test ride had his hands on the wheel nearly the entire time, and she heard frequent "dings" from the car indicating that human driving was necessary.
Tesla Inc. (Nasdaq: TSLA) CEO Elon Musk vented to reporters in 2015 about lane markings in California disrupting the driving ability of autonomous vehicles. It highlights an issue that doesn't get much attention in the excitement over driverless cars: In order to provide a reasonable ROI, fully autonomous vehicles may require a transportation infrastructure that is different - and maybe very different - than what we know today.
That doesn't mean we shouldn't get excited about self-driving technology. We just have to adjust our expectations.
Some of the intermediate steps to full autonomy are major developments in their own right. We're already seeing cars equipped with features that help drivers stay in their lane and apply the brakes in an emergency. It probably won't be long before many of us can get on the highway and read a book or play video games while our car gets us to our exit.
Special Report: Cannabis Is the Gold Rush of the 21st Century - 30 Stocks to Invest in Now. Details Here...
Plus, USA Today reported, in 2015, that we can soon expect cars that can unobtrusively detect if a driver is intoxicated and disable the engine if necessary. Saving 10,000 American lives a year would indeed be a huge benefit to the economy.
An acceptable ROI when it comes to building a car that can do everything a human driver can do is likely further away than the industry cheerleaders would like you to believe.
Nevertheless, as we've already discussed, driverless technology is already here. And with the right company, it's already paying dividends...
You Can Profit from the Real Driverless Revolution
Join the conversation. Click here to jump to comments…
About the Author
Stephen Mack has been writing about economics and finance since 2011. He contributed material for the best-selling books Aftershock and The Aftershock Investor. He lives in Baltimore, Maryland.