American truckers are up in arms over a new government rule that will affect over 1.8 million drivers overnight.
This mandate will add yet another regulation to the industry's long list.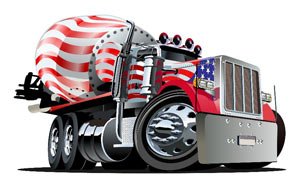 Already, the litany includes the 2013 federal "hours of service" (HOS) mandate that limited the number of hours semi operators could spend on the road, and the late-2016 federal proposal adding more training hours for incoming operators.
Meanwhile, the trucking industry is grossly understaffed.
At a glance, this latest rule looks like just another instance of extreme government overreach.
But we know the truth: This regulation has the potential to create $2 billion in wealth in just a matter of days for investors who play their cards right.
And it will go into effect soon – on Dec. 18, to be precise.
That's next Monday.
Here's more on the latest rule about to impact the commercial trucking industry – and how you could see lightning fast profits when it does…
Every American Trucker Will Need This $500 Device
On Dec. 18, the U.S. government will officially require that all commercial trucks be equipped with electronic logging devices – what Money Morning Director of Technology & Venture Capital Research Michael Robinson calls "augmented digital co-pilots" (ADCs) – from here on out.
These devices will monitor the time drivers spend on the road to help ensure that they don't go over the maximum number of hours they're allowed to drive. In doing so, regulators hope to cut down on fatal accidents caused by exhausted drivers who drive for long hours at a stretch.
Independent semi operators nationwide, however, say the devices are expensive (they're about $500 each) and won't provide flexibility in dealing with the realities of life on the road.
"Federal regulators simply don't have a clue," Todd Spencer, executive vice president of the Owner-Operator Independent Drivers Association, a trade group, told NPR on Nov. 29. "They don't have a clue what truckers do, how they go about doing it, the environment that they live in, the schedules and things like that, the demands of the job."
Indeed, drivers who don't drive for a particular company, but haul cargo in big rigs they own, will have to pay for the devices out of their own pockets.
So they're asking the Trump administration for a delay on the mandate and for exemptions for drivers with clean safety records, but the likelihood that Trump will delay it is basically zilch.
Even the congressional legislator who tried to push it back is admitting as much…
Rep. Brian Babin (R-TX), who had proposed delaying ADC implementation for two years to the House Committee on Transportation and Infrastructure in July, told Freightwaves.com – a trucking and logistics site – this morning that it's unlikely any legislative relief will come for those opposed to the Dec. 18 ruling.
"Legislatively, at the congressional level, we're not going to get this done by the 18th," Babin explained to Freightwaves.com.
It's simply too late.
And although we may disagree with the unfair regulations put on some of America's hardest workers, that doesn't mean we can't profit when Uncle Sam puts his foot down. Here's where your profit play comes in…
A Government-Mandated Spending Spree
Michael Robinson, who has served as a board member of a prestigious venture capital firm and as senior advisor to 12 tech startups during his 33 years in Silicon Valley, knows that the technology introduced by Monday's mandate has the potential to save thousands of lives.
"According to the latest data, about 5,000 people are killed every year from accidents involving a commercial truck," Michael says. "And while it's impossible to prevent all accidents, thanks to this Dec. 18 mandate, a miraculous, lifesaving innovation is on the way."
The sheer lifesaving potential will make this device a household name for years to come, and you can invest in the tiny tech firm behind the innovation.
This is the company to be invested in right now.
Because it's the one small tech company capable of fulfilling the immense and imminent demand for ADC devices.
Across the board, it's been awarded a dominant 117 patents.
And this is where it gets really exciting.
This firm just released its ADC device last April.
Since then, it has sold less than $49 million worth of its technology.
"That $49 million figure could explode at any moment," Michael says.
Which means now is the time to invest.
And you've only got a few days left to do it.
Look at the solid gain potential…
Michael's million-dollar innovation pick could see a 3,982% sales boost come Monday.
"And since this company is absolutely tiny, I fully expect its share price could ride this surge all the way up," Michael says.
That would be like transforming…
$5,000 into $204,100…
$10,000 into $408,200, and…
$25,000 into $1,020,500.
And to get in on the ground floor, all you have to do is find out how to invest before the Dec. 18 mandate.
Follow Money Morning on Twitter, Facebook, and LinkedIn.