Tough to believe, but it's true: The technology sector has lagged the broader markets for the last month or so.
I'll show you why that's happening; it doesn't change the business case for owning tech one little bit.
In any case, that downward pressure is about to pull a spectacular 180. I'm going to show you exactly what you can do to put yourself in front of all the upside coming your way.
Let's take a look…
Why There's a Holiday Tech Slump Every Year
Looking at the charts, the S&P 500 has rallied 2.7% since Nov. 8, and the PowerShares QQQ ETF (formerly the Nasdaq-100) recently emerged from a negative return as it's moved higher over the past few days.
THEY CALL HIM "THE NIGHT TRADER"… and he's already up 929% in total gains. You have to see this…
And with this upward momentum, the tech sector rally is finally gaining traction as well.
And that's not surprising. Underperformance in the tech sector is a common theme around this time of year. It certainly doesn't mean that Apple or Intel are in any kind of trouble.
You see, portfolio managers are running around, locking in profits ahead of the impending year-end statements – and bonus season, of course.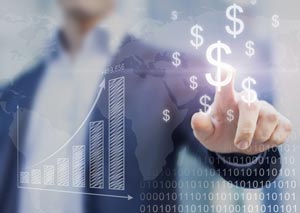 While they do this locking-in, they tend to sell their high-flying stocks, which are typically those in the tech sector.
Then they rotate their capital into lower-volatility sectors of the market.
This trend, especially, is your friend.
Join the conversation. Click here to jump to comments…
About the Author
Chris Johnson is Quantitative Specialist for Money Map Press. He's obsessed with building and perfecting mathematical models that allow him to predict, with startling accuracy, the direction of the markets, entire sectors, and individual securities. For the last year, he's been researching and building a new system that lets him move swiftly in and out of the hottest stocks in the market for life-changing gains - entirely on his own terms. The results of his newly-minted Night Trader system are nothing short of amazing.