Tough to believe, but it's true: The technology sector has lagged the broader markets for the last month or so.
I'll show you why that's happening; it doesn't change the business case for owning tech one little bit.
In any case, that downward pressure is about to pull a spectacular 180. I'm going to show you exactly what you can do to put yourself in front of all the upside coming your way.
Let's take a look…
Why There's a Holiday Tech Slump Every Year
Looking at the charts, the S&P 500 has rallied 2.7% since Nov. 8, and the PowerShares QQQ ETF (formerly the Nasdaq-100) recently emerged from a negative return as it's moved higher over the past few days.
THEY CALL HIM "THE NIGHT TRADER"… and he's already up 929% in total gains. You have to see this…
And with this upward momentum, the tech sector rally is finally gaining traction as well.
And that's not surprising. Underperformance in the tech sector is a common theme around this time of year. It certainly doesn't mean that Apple or Intel are in any kind of trouble.
You see, portfolio managers are running around, locking in profits ahead of the impending year-end statements – and bonus season, of course.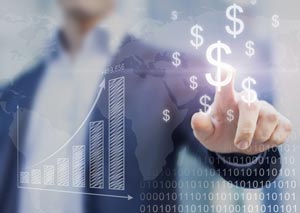 While they do this locking-in, they tend to sell their high-flying stocks, which are typically those in the tech sector.
Then they rotate their capital into lower-volatility sectors of the market.
This trend, especially, is your friend.
Join the conversation. Click here to jump to comments…
About the Author
Chris Johnson is a highly regarded equity and options analyst who has spent much of his nearly 30-year market career designing and interpreting complex models to help investment firms transform millions of data points into impressive gains for clients.
At heart Chris is a quant - like the "rocket scientists" of investing - with a specialty in applying advanced mathematics like stochastic calculus, linear algebra, differential equations, and statistics to Wall Street's data-rich environment.
He began building his proprietary models in 1998, analyzing about 2,000 records per day. Today, that database, which Chris designed and coded from scratch, analyzes a staggering 700,000 records per day. It's the secret behind his track record.
Chris holds degrees in finance, statistics, and accounting. He worked as a licensed broker for 11 years before taking on the role of Director of Quantitative Analysis at a big-name equity and options research firm for eight years. He recently served as Director of Research of a Cleveland-based investment firm responsible for hundreds of millions in AUM. He is also the Founder/CIO of ETF Advisory Research Partners since 2007, noted for its groundbreaking work in Behavioral Valuation systems. Their research is widely read by leaders in the RIA business.
Chris is ranked in the top 99.3% of financial bloggers and top 98.6% of overall experts by TipRanks, the track record registry of financial analysts dating back to January 2009.
He is a frequent commentator on financial markets for CNBC, Fox, Bloomberg TV, and CBS Radio and has been featured in Barron's, USA Today, Newsweek, and The Wall Street Journal, and numerous books.
Today, Chris is the editor of Night Trader and Strikepoint Trader and contributes to Money Morning as the Quant Analysis Specialist.