Ripple prices today surged 67% as South Korean and Japanese banks plan to test Ripple's blockchain technology tomorrow (Dec. 15, 2017).
If the tests are successful, Ripple's blockchain payments system will carry its first international transfers between banks as early as spring 2018, according to CoinSpeaker.com.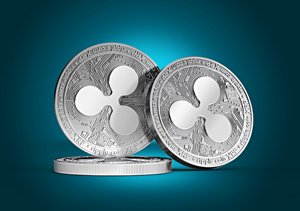 The banks hope Ripple can reduce global money transfer times and cut costs by 30%.
In Bitcoin news, the price hovered just below $16,500 on a day that saw altcoins push the global cryptocurrency industry to new record highs. Bitcoin has remained resilient in recent days despite the large flow of capital into its rivals and a new round of proposed regulations in South Korea.
But Federal Reserve Chair Janet Yellen made sure to give her take on the crypto market before she leaves...
At her final conference as leader of the central bank, Yellen dismissed the cryptocurrency's impact on the financial system and use of a means of payment.
She also raised concerns about investor sentiment. "Bitcoin at this time plays a very small role in the payment system. It is not a stable source of value and it does not constitute legal tender. It is a highly speculative asset," she said.
Below is a recap of the top cryptocurrency prices at 3:00 p.m. EST.
Bitcoin: $16,478.80, +0.66%
Ethereum: $681.19, -0.50%
Bitcoin Cash: $1,885.52, +18.79%
Ripple: $0.776, +67.45%
Litecoin: $277.95, -7.56%
IOTA: $3.74, -5.88%
Now that we know all of today's price movements, here's what has been moving these cryptocurrencies...
Cryptocurrency Markets Today
On Wednesday, the market capitalization of the global cryptocurrency sector hit $514.79 billion. That figure is now larger than the market capitalization of Warren Buffett's conglomerate Berkshire Hathaway Inc. (NYSE: BRK.A).
Bitcoin now comprises 53.8% of the global cryptocurrency market.
Top performers from the largest 50 cryptocurrencies by market capitalization included Ripple (up 67.45%), Cardano (up 61.25%), TRON (up 56.88%), Factom (UP 35.11%), EOS (up 34.41%), Stellar (up 29.38%), BitShares (up 27.63%), Golem (up 21.23%), and Zcash (up 18.99%).
The worst performers from the top 50 largest cryptocurrencies by market capitalization included Veritaseum (down -10.13%), Litecoin (down -7.56%), Waves (down -7.18%), IOTA (down -5.88%), Tether (down -3.34%), Ardor (down -3.17%), Vertcoin (down -3.04%), and MonaCoin (down -1.44%).
Litecoin Prices Today Retreat
Litecoin has been retreating over the last 48 hours from its record highs.
Considered the "silver" to Bitcoin's "gold," the crypto coin has skyrocketed in price thanks to a media blitz from creator Charlie Lee.
Must Read: Never Miss a Cryptocurrency Opportunity Again
New investors also are pouring into Litecoin, because it's more affordable than buying one whole Bitcoin.
Ethereum Hovers Near $66 Billion Valuation
The price of Ethereum hit $680 as the second-largest cryptocurrency by market capitalization approached $66 billion.
However, that figure is down after it hit an all-time high of $752. The cryptocurrency has surged in recent weeks after Bitcoin investor and former hedge fund manager Mike Novogratz predicted that Bitcoin would rise by 200% over the next year.
Despite the huge surge of transactions on the Ethereum network, even co-founder Vitalik Buterin isn't convinced that one can justify the half-trillion-dollar valuation of the global market.
Of course, that isn't stopping millennials from pouring into the crypto space...
Is Bitcoin the Millennial Gold?
Join the conversation. Click here to jump to comments…
About the Author
Garrett Baldwin is a globally recognized research economist, financial writer, consultant, and political risk analyst with decades of trading experience and degrees in economics, cybersecurity, and business from Johns Hopkins, Purdue, Indiana University, and Northwestern.