The technology behind Bitcoin - known as a "blockchain" - is revolutionizing the cybersecurity industry. And one cybersecurity stock is leading the competition by harnessing its power.
Now, if you're wondering what exactly a blockchain is, you're not alone.
In essence, a blockchain is an encrypted and decentralized method of storing data. It can't be controlled or modified through a single electronic device, which makes it almost impossible for cybercriminals to hack.
These are key advantages of blockchain technology, and they will give cybersecurity companies an edge in the fight against cybercriminals. You see, global cybercrime damages are expected to reach $6 trillion annually by 2021.
And companies are fighting it by spending money on security. Cybersecurity spending is expected to exceed $1 trillion through 2021, according to Cybersecurity Ventures. That's up from $39.5 billion in 2013, an increase of 532% on an annual basis.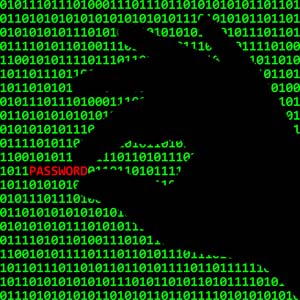 The first cybersecurity company to bring a blockchain-based system to market will deliver its investors the biggest slice of that $1 trillion pie.
And the cybersecurity stock I'm about to reveal is undeniably leading the pack, thanks to its partnership with the largest blockchain cybersecurity company in the world...
The Only Cybersecurity Stock Using Blockchain Technology
Lockheed Martin Corp. (NYSE: LMT) is the only publicly traded company incorporating blockchain technology into its cybersecurity offering.
This year, on April 27, the company announced it had contracted Guardtime Federal LLC to integrate its blockchain technology into LMT's cybersecurity systems.
Founded in 2007, Guardtime Federal is an Estonia-based company billing itself as the largest blockchain cybersecurity company in the world, with "a team of over 150 cryptographers, developers, and security architects."
EXCLUSIVE OPPORTUNITY: This Man Owns the Night
Its flagship technology is a Keyless Signature Infrastructure (KSI), which is a more secure replacement for traditional Public Key Infrastructure (PKI). PKI is the basis for e-mail and website encryption, so the adoption of KSI over PKI would cause a major disruption in current Internet security infrastructure.
And in 2016, Guardtime achieved two major milestones.
First, in March 2016, the Estonian government announced Guardtime would secure all of the country's 1 million healthcare records on Guardtime's blockchain infrastructure.
Second, in September 2016, the Defense Advanced Research Projects Agency (DARPA) awarded a $1.8 million contract to Guardtime Federal and Galois to formally verify the integrity of Guardtime's KSI system.
Make no mistake, this is a big deal.
DARPA is an agency of the U.S. Department of Defense, and many of its projects have gone on to become the most significant technological breakthroughs of the last 50 years.
For instance, in the 1960s, DARPA invented the computer user interface we use today, including elements like the mouse, video monitors, and screen windowing.
But DARPA's most influential project, ARPANET, created the technologies that would go on to become the foundation of the Internet we use today.
Lockheed's partnership with Guardtime is likely to yield the world's first large-scale, blockchain-based cybersecurity system thanks to LMT's massive $90.5 billion market cap.
And while that would bring a major boost to LMT's share price, it's not the only thing sending this stock flying.
Because the only cybersecurity stock using blockchain technology also makes the most secret security systems on the planet under the operation codename "Skunk Works"...
LMT's Secret Spy Planes and Missile Defense Systems