The top penny stock gainer of 2017 has skyrocketed 568.6% so far this year, delivering a handsome return to its investors.
That soaring stock is Marinus Pharmaceuticals Inc. (Nasdaq: MRNS), and its story illustrates what's so attractive about penny stocks as investments.
Penny stocks are stocks that trade for $5.00 or less per share. As a result, even small movements in the share price could mean major profits for shareholders. On June 30, MRNS shares traded for $1.37; today, they trade at $9.16, for a gain of 568.6% over little more than five months.
This share gain came after a Sept. 11 announcement that phase 2 clinical trials for its new drug, Ganoxolone, were successful. Passing a drug through phase 2 clinical trials is an achievement for any company. But it's especially important if there are no other treatments available, and that's the case for the CDKL5 disorder.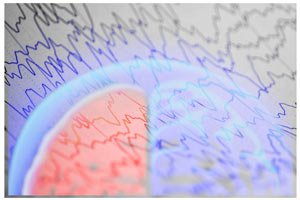 This form of epilepsy is rare and severe. It manifests early, the seizures are resistant to treatment, and they cause neurological development delays and extreme behavioral issues.
The clinical results that came out in September indicate that MRNS' treatment cut down on both the frequency and seriousness of the seizures. Even more importantly, the positive trial results increase the chances that the U.S. Food and Drug Administration (FDA) will approve the drug once the remaining trials are complete.
The drug still needs to pass phase 3 clinical trials, and FDA approval is never sure until it happens. But this example shows that a penny stock with a good product can deliver investors massive returns.
URGENT: The Night Trader Is Up to 908% Total Gains
But while penny stocks can bring triple-digit returns in a matter of weeks, investors should remember that penny stocks are risky. Penny stocks are speculative investments that can see big pullbacks after making large gains.
For instance, VistaGen Therapeutics Inc. (Nasdaq: VTGN) shot up from $0.92 to $2.55 last week on Wednesday (Dec. 6). Since then, the stock has pulled back to $1.09. Investors who bought at $2.55 are sitting on a 57.25% loss today (Dec. 15).
That's why Money Morning Chief Investment Strategist Keith Fitz-Gerald advises that no more than 2% of your portfolio be kept in such risky investments.
And we don't advise you buy shares of MRNS right now, because most of its share price gains are probably behind it, since news of its drug breakthrough is already priced in.
Instead, we're going to look at a different stock that's less risky and has significant upside ahead of it.
That's where Money Morning Small-Cap Specialist Sid Riggs comes in.
He has a great stock to profit from the rapid growth among Chinese middle-class consumers. It's one of the most influential trends of our time, and we have a way for investors to bank huge profits from it.
Soaring Car Sales in China Mean Good News for This Company