On Dec. 14, hackers accidently shut down a critical power plant in the Middle East while attempting to take control of the facility's safety shutdown system.
While the exact location is unknown, it was a first-of-its-kind attack that underscores how critical cybersecurity systems will be for protecting our national security.
The attack is also why we're showing you the three top cybersecurity stocks to watch today, including the best one to add to your portfolio for 2018.
The hack was disclosed last Thursday (Dec. 14) by FireEye Inc. (Nasdaq: FEYE) and reported by Reuters. It was also part of the unstoppable wave of cybercrimes we've seen globally.
You see, global cybercrime damages are expected to reach $6 trillion annually by 2021.
The malware, called "Triton" by FireEye, is only the third computer virus discovered capable of disrupting an industrial infrastructure facility.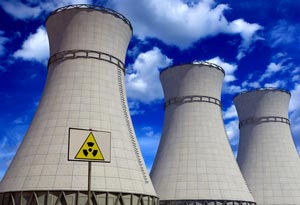 According to Reuters, the first virus of this scale, Stuxnet, is believed to have been developed jointly between the United States and Israel to attack Iran's nuclear program in 2010.
More recently, malware known as Industroyer is reportedly responsible for the cyberattack that brought down Ukraine's power grid on Dec. 17, 2016.
FREE PROFIT ALERTS: Get real-time recommendations on the best cybersecurity stock opportunities the moment we release them. Just sign up here, it's completely free...
The frequency of these cyberattacks is just part of the story. These attacks are also becoming much more expensive...
Cybersecurity spending is expected to exceed $1 trillion through 2021, according to Cybersecurity Ventures. That's up from $39.5 billion in 2013, an increase of 532% on an annual basis.
And the top cybersecurity stock on this list is perfectly positioned to grab the biggest slice of that $1 trillion pie...
Top Cybersecurity Stocks to Watch No. 3: Varonis Systems Inc.
Varonis Systems Inc. (Nasdaq: VRNS) provides a software platform for businesses to manage, secure, and migrate their data. The company specializes in storing spreadsheets, word documents, and emails that may contain financial information, intellectual property, or confidential employee information.
Based in Manhattan, Varonis' customers include leading payroll-software company Automatic Data Processing LLC (Nasdaq: ADP), International Business Machines Corp. (NYSE: IBM), and the General Services Administration and U.S. Department of Homeland Security.
Having large corporations and government agencies as customers will be a boon for VRNS shares in 2018. These larger kinds of organizations tend to grow steadily and reliably, which leads to accelerated growth for a small-cap company like Varonis.
For example, Finisar Corp. (Nasdaq: FNSR) stock shot up from $19.30 to $25, for a 29.53% gain, last Wednesday (Dec. 13) on an Apple Inc. (Nasdaq: AAPL) announcement that it was investing $390 million in Finisar.
EXCLUSIVE OPPORTUNITY: The Night Trader makes 226% on one stock, in one day...
Impressively, Varonis Systems has matched or beaten analyst earnings and revenue expectations in 14 out of 15 quarters (since the company's IPO in Q3 2014). So it's no wonder why VRNS shares have climbed 86.33%, from $26.35 to $49.50, over the last 12 months.
Even with its strong performance so far this year, VRNS shares still have room to grow. The 11 firms covering the company have an average price target of $53.73 with a high target of $60, according to S&P Capital IQ. From current levels, this represents near-term upside of 8.5% and 21.21%, respectively.
The next company on this list was visiting the region this attack took place in just two days before it was reported...
Top Cybersecurity Stocks to Watch No. 2: Qualys Inc.
Silicon Valley-based Qualys Inc. (Nasdaq: QLYS) provides cloud-based security software to its customers through its Qualys Cloud Platform. The platform helps its customers both manage and securely store their data.
Last Tuesday (Dec. 12), the largest telecommunications company in the Middle East, Saudi Telecom Com., announced it would integrate the Qualys Cloud Platform into its cloud infrastructure.
Video
Hitch a Ride to the 'Drone Revolution' with This Stock
Saudi Telecom aims to help other businesses in Saudi Arabia digitize by providing a central platform through which they can manage and secure their data and operations.
This announcement came only two days before the Triton malware cyberattack shut down a critical power plant in the region. Clearly, Saudi Telecom's initiative couldn't come too soon.
As a result, we expect QLYS shares to perform well in 2018 and beyond as industries in developing regions embrace further digitization.
So far this year, QLYS shares have climbed from $33.05 to $59.20, for a gain of 79.12%.
The company has matched or beaten analysts' earnings expectations in every quarter since it went public in Q3 2012. And Qualys has beaten analysts' revenue expectations in eight of the last 10 quarters.
One analyst has a price target of $70 for shares of Qualys, representing upside of 18.24% from the stock's current levels.
But our top pick secured a $1 billion contract with the largest customer in the world. It's also the best cybersecurity stock to buy now...