Bitcoin prices have skyrocketed 1,700% so far in 2017, reaching their all-time high of $20,089 a coin. The coin's dramatic price surge has some members of the crypto world concerned over a potential Bitcoin crash…
But Money Morning readers don't have to worry. If a Bitcoin crash is on the horizon, we know exactly where to look to protect your portfolio: gold.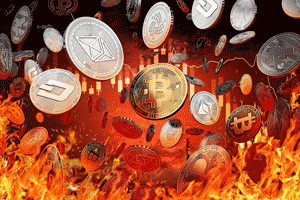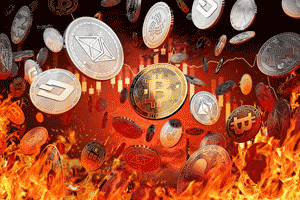 Look, we still think the cryptocurrency space is, and will be, very profitable. In fact, we have a free Bitcoin & Cryptocurrency Profit Alerts service that sends Money Morning readers moneymaking recommendations in real time.
And Bitcoin could skyrocket to $1 million just as easily as it could collapse to zero.
But if the price of Bitcoin drops to zero, we don't want Money Morning readers losing all their hard-earned money…
Why Gold Offers the Most Protection If Bitcoin Crashes
You can't compare a Bitcoin bubble to a stock bubble, because stock bubbles are created by driving stock prices above their actual value.
With Bitcoin, we still don't know its actual value.
Bitcoin is less than 10 years old and could be considered everything from a store of value to a currency for everyday payments.
Also, the underlying blockchain technology that Bitcoin runs on is a modern marvel.
From securing medical records to storing land deeds, the blockchain will change our day-to-day lives.
But the 2007-2009 stock market crash shows exactly why you need to diversify your crypto portfolio and own gold.
Every investor who was in the market in 2007 knows all too well how dangerous it is to have all your money tied into one asset. From Dec. 20, 2007, to March 10, 2009, the Dow Jones Industrial Average plunged more than 50%.
But gold doubled as a portfolio protector and a profit opportunity…
From 2006 to 2010, gold prices climbed 71.07%, according to OnlyGold.com.
Urgent: Executive Editor Bill Patalon just saw something on his precious metals charts he's only seen twice in 20 years. He calls it the "Halley's Comet of investing" – and it could lead to windfall profits. Read more…
So not only did an investment in gold offset that 50% drop in the stock market, some investors could have actually profited during the recession with the right mix of investments.
Again, we can't see into the future and know if or when there would be a Bitcoin crash.
But if one were to occur, we want your portfolio protected.
While Bitcoin has returned over 1,700% this year, enthusiasts believe it should be viewed as a store of value. But gold is the original store of value. If Bitcoin plunges, gold will be a natural fallback for investors seeking stability.
And according to Money Morning Resource Specialist Peter Krauth's 2020 gold price prediction, you need the precious metal in your portfolio right now…
Here's How High the Price of Gold Could Climb by 2020