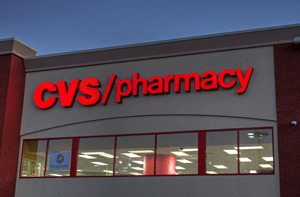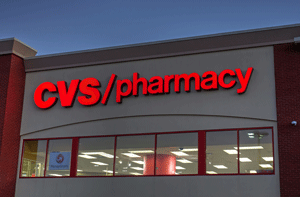 Earlier this month, CVS Health Corp. (NYSE: CVS) announced its $69 billion plan to acquire Aetna Inc. (NYSE: AET), the third-largest health insurer in the United States. If successful, it will be the largest deal of the year - and the largest ever in health insurance history.
CVS stock has been in focus after the deal, as it's up almost 9% in the last six weeks.
But that's nothing compared to the profit play Money Morning's options trading specialist, Tom Gentile, has found.
Gentile's strategy won't require you to buy a single share of CVS at its current price of $72.55. And best of all, you could more than quadruple your money in only six weeks.
Exclusive Offer: Tom has used this pattern to show his readers triple-digit gains in one or two days. Click here to learn more...
Before we get to Gentile's strategy, here's why CVS stock is presenting such a strong profit opportunity right now...
Why We're Targeting CVS Stock Right Now
Analysts say the acquisition will benefit customers by lowering the cost of drugs and increasing efficiency.
Since the two companies show little overlap in their businesses, the regulatory hurdle should not be a problem. Smart investors know that the small risk the deal fails allows them to position for profit at a lower price.
Urgent: This is the most lucrative way to jumpstart your 2018 income stream. It only takes five simple moves (to potentially score $7,320 or more)...
Consensus opinion on Wall Street gives CVS stock a 12-month price target of $85. That's about a 17.2% gain if you just buy the stock.
However, that's just not good enough when part of the gain hinges on whether the CVS-Aetna deal goes smoothly. It's all about risk versus reward, and that reward is not good enough.
According to Gentile, an options strategy using in-the-money calls expiring in January could return a whopping 361%...