Few investments have the profit potential of penny stocks, which are stocks that trade under $5 per share.
Just take a look at Marathon Patent Group Inc. (Nasdaq: MARA), which climbed an astounding 341% during the four trading days of Thanksgiving week.
Biotech penny stocks are especially attractive since successful clinical trial results for their drugs can often send their share prices soaring 300%-plus.
That's why today we're giving you five of the top biotech penny stocks to buy that are all reporting clinical trial results in January 2018.
If a stock's clinical trial results are positive, then the stock can soar. For example, the first stock on this list shot up 213% in July after the U.S. Food and Drug Administration (FDA) accepted the resubmission of its New Drug Application (NDA) for one of its drugs.
Receiving FDA approval for an NDA is typically the last major benchmark a drug must pass before it can be launched.
While these stocks have huge profit potentials, you must keep in mind that penny stocks are very speculative investments. They often see big pullbacks after making large gains.
That's why Money Morning recommends that no more than 2% of your stock portfolio consist of such risky investments.
But if you're willing to take the risk, some of these stocks could bring you profits of over 300% next year.
FREE PROFIT ALERTS: Get real-time recommendations on the best penny stock opportunities the moment we release them. Just sign up here, it's completely free...
Now get comfy and grab your calendar, because here's the first biotech penny stock on our list today...
Biotech Penny Stocks to Buy for January, No. 5: Aeterna Zentaris Inc.
Currently trading at $2 per share, Aeterna Zentaris (Nasdaq: AEZS) makes the drug Macrilen as a potential treatment for growth hormone deficiency in adults.
On July 18, the company announced the FDA accepted its NDA for Macrilen for review. This news sent AEZS shares up from $1.02 to $3.20 in just three trading days, for a gain of 213%.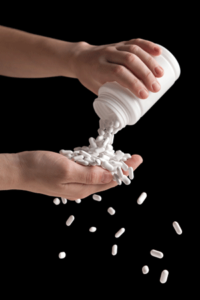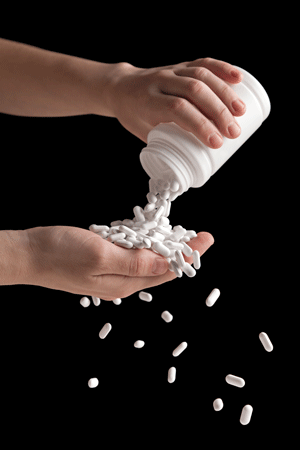 Still, before Aeterna can launch the drug Macrilen, its resubmitted NDA must be approved by the FDA. The FDA will announce if it approves Aeterna's resubmitted NDA on Dec. 30.
Company officials are confident the company will be able to launch Macrilen sometime in the first quarter of 2018.
Keep an eye on AEZS shares leading up to the Dec. 30 announcement, and buy only if you believe the FDA will approve the NDA.
Up next is a stock with a drug that has three chances to pass phase 3 clinical trials...
Biotech Penny Stocks to Buy for January, No. 4: Axsome Therapeutics Inc.
Currently trading at $4.85, Manhattan-based Axsome Therapeutics Inc. (Nasdaq: AXSM) makes drugs to treat depression, Alzheimer's disease, and chronic pain.
Unlike other biotech penny stocks, shares of AXSM aren't "all in" on just one drug's results.
Axsome has at least three different drugs in clinical trial testing, meaning it has a greater chance of having at least one of its drugs pass. This makes shares of AXSM less risky than a biotech penny stock with only one drug in development.
Specifically, we're going to focus on Axsome's AXS-02 drug, which is in two separate phase 3 clinical trials to treat complex regional pain syndrome and knee osteoarthritis associated with bone marrow lesions. The results for these two clinical trials are expected in late December or early January.
Video
Meet the Trading Expert Who Could Help Make You a Millionaire
If the AXS-02 drug passes phase 3 clinical trials, the stock could jump significantly.
The company also has a second drug, AXS-05, currently in phase 3 clinical trials for the treatment of treatment-resistant depression. Those results are expected sometime in the first half of 2018, so it's likely that AXS-02's results will come out first.
The next company we'll show you is the cheapest on this list...
Biotech Penny Stocks to Buy for January, No. 3: BioLine Rx Ltd.
Currently trading at $1.09 per share, BioLine Rx Ltd. (Nasdaq: BLRX) develops a broad range of drug candidates to treat cancer, liver fibrosis, and even dry eye syndrome.
BioLine has partnerships with major pharmaceutical companies that help bring some of these drugs to launch once they gain some initial success in clinical trials. These partners include Novartis AG (NYSE: NVS) and Merck & Co. Inc. (NYSE: MRK).
Like Axsome Therapeutics, BioLine is less risky than other biotech penny stocks that only have a single drug in development or single partner. But BioLine's risk profile is even more diverse, with eight drugs in development and multiple major partnerships to help support it.
The company's leading drug BL-8040 is being tested in three different phase 2 clinical trials in 2018. The first trial is for the drug's treatment of pancreatic cancer. Partial data of the trial will be presented between Jan. 18 and 20 at the ASCO 2018 Gastrointestinal Cancers Symposium.
Next up is a company which makes a drug that could provide millions of Americans with the relief they so deserve...