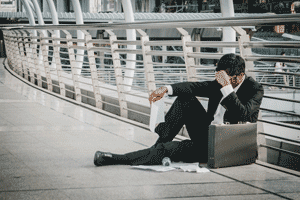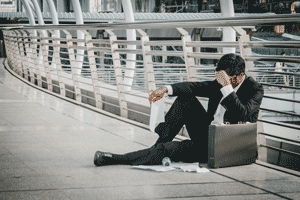 Thanks to a late-day sell-off Thursday (Dec. 21), the Dow Jones Industrial Average just missed yet another record-high close. Even so, this illustrious index has already logged an incredible 70 record-high closes in 2017, more than in any other year in its 122-year history.
But even with the market soaring in 2017, there are still some dogs that don't deserve any space in your portfolio. And we've pinpointed four stocks to avoid in 2018 for readers today...
Right now, the S&P 500 is on track to close higher in all 12 months this year. That has not happened in any year in history.
THEY CALL HIM "THE NIGHT TRADER"... and he's already up to 929% in total gains. You have to see this...
And let's not forget the power of big, round numbers to attract investors. The Dow Jones Industrial Average is a whisker away from 25,000, its potential sixth millennial mark - another record. But if you own any of the four worst stocks we're discussing today, your gains in 2017 could be seriously muted.
The Nasdaq kissed the 7,000 level for the first time this week before pulling back a bit. It also has 71 record-high closes for the year, even beating out the roaring 1990s, when it notched only 62 new highs in 1999.
More importantly, the Dow is up 25.1% year to date, the S&P 500 up 19.6%, and the tech-heavy Nasdaq tacked on a whopping 29.3%.
That is one powerful bull market. But as the old year turns into the new, it is time to cut loose any losing stocks you might have.
We still very much believe that the road to wealth is paved with technology. The Nasdaq's 2017 performance speaks for itself.
But Money Morning Director of Technology & Venture Capital Research Michael A. Robinson just identified four beaten down or highly volatile tech stocks that are "must-avoids" in 2018.
It is always tempting to bottom fish stocks that once traded at much higher levels. Sometimes, the companies have started to right their sinking ships with new plans, financing, and direction. However, that is not always the case. Some companies are heading for bankruptcy. Some are heading toward simply disappearing in a cheap buyout by one of their healthier peers.
Clearly, you cannot just buy anything.
Don't believe that turnarounds are likely - they are more the exception than the rule. Just ask the drove of mall-retailing companies facing extinction as the world changes without them.
Stocks that are in big declining trends while the rest of the market moves into the record books are not likely to go up. And if management really is turning the company around, it can take months or even years to accomplish.
Urgent: This is the most lucrative way to jumpstart your 2018 income stream. It only takes five simple moves (to potentially score $7,320 or more)...
Who wants to tie up a portfolio with dead money when the rest of the market offers so many real opportunities?
That's why we're bringing you Robinson's top tech stocks to avoid in 2018.
These four stocks have all lagged the tech sector, and that's why it makes picking - or avoiding - the right stocks even more important...
Top Stocks to Avoid in 2018, No. 4: General Electric
While the market soared in 2017, the most disappointing stock of the year, the once-deified General Electric Co. (NYSE: GE), managed a 44.8% decline. Wall Street waited for the comeback plan from new CEO John Flannery, but even longtime bulls hoping for a true turnaround were further disappointed. RBC Capital Markets analyst Deane Dray was especially outspoken.
Dray said Flannery offered "very little new or bold ideas," adding that there were "no meaningful changes to the business model or quality of earnings."
The analyst cut his price target from $25 to $20 and noted that the turnaround underway will take much longer than previously thought because of deep "structural problems."
The company has already started the process of selling off some business units and cutting its dividend by a stunning 50%.
Make that "black-and-blue" chip.
Top Stocks to Avoid in 2018, No. 3: IBM
A nearly 9% rally on Oct. 18 gave International Business Machines Corp. (NYSE: IBM) shareholders a long-awaited reprieve from the bear market that was 2017. It was the stock's single best day in nine years.
Too bad; the slow and lumbering IBM simply missed out on one of the single best bull markets in history.
Over the past five years, IBM is down more than 24%. By contrast, the S&P 500 has gained 85% over the same period, and the Nasdaq is up 126%.
In other words, during one of the greatest tech rallies of all time, the once-leading name in technology, IBM, was a no-show.
The problem here is simple: leadership. In the six years she has served as CEO, Virginia M. Rometty has presided over a series of sales setbacks even as she kept saying IBM is turning the corner.
And IBM stock will not turn things around in 2018, and neither will our No. 2 stock on today's list...
Top Stocks to Avoid in 2018, No. 2: Hewlett Packard Enterprise
Normally, a change at the leadership helm is a potentially huge catalyst for a tech stock. But that's not the case with the announcement that current CEO Meg Whitman is leaving Hewlett Packard Enterprise Co. (Nasdaq: HPE). Antonio Neri, who has worked at the firm since 1995, will take over Feb. 1, and Robinson still thinks the company's future remains uncertain.
HPE has two big challenges.
The first is technical. The stock's chart looks like a roller coaster - and we almost always avoid any stock that is likely to cause investors heartburn. It swings both higher and lower by 12% to 16% in just a matter of weeks. And it did it at least six times in 2017.
The fundamentals look weak as well. HPE announced weak fiscal fourth-quarter earnings on Nov. 22, sending shares down 7%.
To be sure, one weak quarter isn't all that bad on its own. But Whitman promised huge improvements when she announced a turnaround plan in 2012. For those counting, that was five years ago.
While those three stocks are all lost causes, this is the absolute worst tech stock, to be avoided at all costs in 2018...
Here Are 10 "One-Click" Ways to Earn 10% or Better on Your Money Every Quarter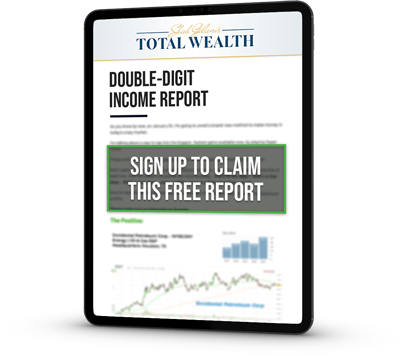 Appreciation is great, but it's possible to get even more out of the shares you own. A lot more: you can easily beat inflation and collect regular income to spare. There are no complicated trades to put on, no high-level options clearances necessary. In fact, you can do this with a couple of mouse clicks – passive income redefined. Click here for the report…