Initial coin offerings (ICOs) are growing in popularity because of the huge returns investors can make in a short period of time.
For example, owners of the coin for Populous, a peer-to-peer invoice platform built on blockchain technology, made a 15,955% return since the company's June ICO, according to ICOStats.com.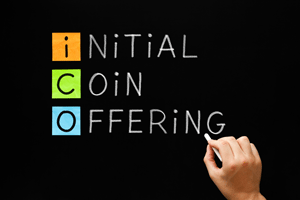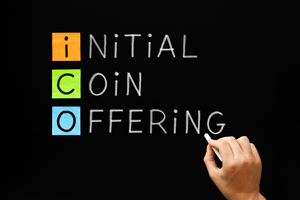 However, investing in ICOs is still extremely risky...
In November, the "cryptocurrency startup" Confido raised $375,000 through a coin offering. It said it was creating smart contracts, which we'll discuss more in just a bit.
But the Confido coin offering was just a scam.
The website and social media pages for the company have been deleted, and no one can find the founders, according to CNBC.
Now, Money Morning Director of Technology & Venture Capital Research Michael Robinson believes you can make money through investing in ICOs. The caveat, though is knowing the right ICOs to invest in.
We want our readers to understand how these coin offerings work to see if they deserve your hard-earned money...
What You Need to Know Before Investing in ICOs
In an ICO, a company creates a new cryptocurrency to raise funds. These funds are supposed to be used to pay for innovative projects or get that company's business off the ground.
Investors have different reasons why they would want a new crypto coin.
They could just believe in the company and want to support it.
Free Book: The secrets in this book helped one Money Morning reader make a $185,253 profit in just eight days. Learn how to claim your copy here...
But like with any other investment, most are just looking at how they can receive a sizeable return. These investors are looking at companies with outstanding business ideas or that are issuing coins that will be valuable in the future.
For example, Ethereum is a cryptocurrency whose investors believe will be in demand in the future, raising the price of the coin.
The underlying technology for Ethereum can be used for smart contracts, which can store payments and paperwork together.
Through a smart contract, someone can create a last will and testament that they can encrypt. This encryption allows the user to control who can access it, keeping it secure from anyone but the family members and lawyers they choose.
But the real power behind a smart contract is that it can make payments automatically.
The deceased could set up their smart contract to automatically pay out a certain percentage of their money to their children until they become 18. That would prevent the funds from being stolen or mismanaged.
These types of capabilities could make Ethereum the preferred payment of choice for smart contracts, and that would send the demand for Ethereum higher.
As demand for Ethereum's secure contracts rises, the price of the coin goes up, making investors' coins more valuable.
Other investors are just speculating the hype around blockchains and cryptocurrencies can make their new coins worth more.
One of the most surprising ICOs that actually gained traction was the Useless Ethereum Token (UET). On its website, UET says it "transparently offers investors no value, so there will be no expectations of gains."
However, that didn't stop investors from driving up the price from $3.98 on July 5 to an intraday high of $58.03. Of course, the price collapsed and now is trading at $0.01.
This ICO may sound silly, but it's a sign of how speculators are hoping to score quick profits from the hype surrounding cryptocurrencies.
"People mistakenly believe that investing in virtually any cheap cryptocurrency today will make them a millionaire tomorrow," Money Morning Cryptocurrency Expert Dave Zeiler said on Sept. 7, 2017.
To avoid hype and to find the best profit opportunities, Robinson has three rules for investing in ICOs.
Through his guide, you'll be able to protect your money and find the best ICO investments to grow your net worth...