The American shopping mall is dead, right?
I mean, ask anybody: Amazon.com Inc. and Wal-Mart Stores Inc. beat the mall to death, and there is no coming back.
No one goes to the mall, and they never will again, and all the real estate investment trusts (REITs) that own malls and shopping centers are going to zero.
Sign up for SMS so you never miss special events, exclusive offers, and weekly bonus trades.
Zilch. Nada. Goose egg. Worthless.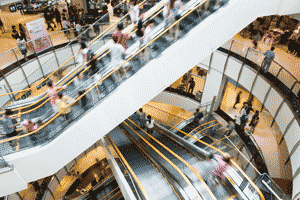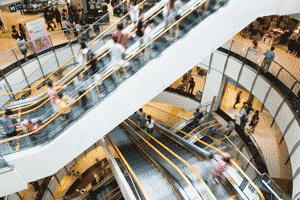 At first, this, the conventional wisdom, makes a lot of sense - to me and every other investor.
After all, no one in my house went anywhere near a mall this holiday season. What shopping we did, we did online.
Why go to the mall and put up with all that traffic and the crowds?
Well, as it happens, while everyone has been declaring the mall dead and listing all the ways they'll never set foot in another one, a very specific kind of mall has been reinventing itself - and successfully, to boot.
In fact, I think it's the most unreasonably profitable investment on the market, in part because no one's looking at it.
Join the conversation. Click here to jump to comments…
About the Author
Tim Melvin is an unlikely investment expert by any measure. Raised in the "projects" of Baltimore by a single mother, he never attended college and started out as a door-to-door vacuum salesman. But he knew the real money was in the stock market, so he set sights on investing - and by sheer force of determination, he eventually became a financial advisor to millionaires. Today, after 30 years of managing money for some of the wealthiest people in the world, he draws on his experience to help investors find "unreasonably good" bargain stocks, multiply profits, and build their nest eggs. Tim tirelessly works to find overlooked "hidden gems" in the stock market, drawing on the research of legendary investors like Benjamin Graham, Walter Schloss, and Marty Whitman. He has written and lectured extensively on the markets, with work appearing on Benzinga, Real Money, Daily Speculations, and more. He has published several books in the "Little Book of" Investment Series and a "Junior Chamber Course" geared towards young adults that teaches Graham's principles and techniques to a new generation of investors. Today, he serves as the Special Situations Strategist at Money Morning and the editor of Peak Yield Investor.