The Trump White House is taking a page right out of President Reagan's playbook. When Reagan took office in January 1981, he sought to rebuild a military depleted by years of war and tough congressional budgets.
Trump took office last January after campaigning on a defense buildup from a budget of around $580 billion. He said he wanted to beef up the military after prolonged battles in the Middle East and annual defense budget fights on Capitol Hill that limited weapons spending.
That's why Trump called for a fiscal 2018 defense budget that is 10% larger than the year before, making it the biggest increase since the Reagan years.
Make no mistake, this gives us a "target-rich" opportunity for the new year. After all, Trump wants more airplanes, tanks, and troops, as well as technology for missile defense and a wide range of other platforms.
And today, I'm going to reveal the defense trends I see for 2018 and show you how to play them with a market-crushing investment…
Defense Investing Is in My Blood
When it comes to analyzing defense trends, I do have a bit of an insider's advantage. See, I grew up in a military high-tech household and have been following the industry for some 45 years now.
Breaking: California Marijuana Legislation Sparks the Most Profitable Opportunity of 2018. Click Here for Details…
Not only that, but my dad was the award-winning senior military editor for Aviation Week and Space Technology magazine, the bible of the industry. That's how I ended up with a front-row seat to the Reagan defense investments of the 1980s.
Trump is far from alone in his defense ambitions. Last month, the U.S. Senate passed a 2018 military spending bill worth $700 billion, a figure that was actually more than what Trump had sought.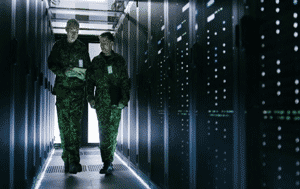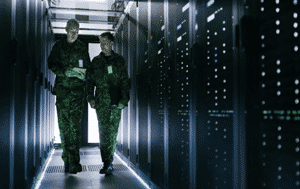 (Note: At the deadline, the final figure still was not known because the White House and Congress had agreed to a stop-gap spending measure designed to avert a government shutdown before passage of the entire U.S. fiscal budget.)
Trump wants to upgrade the military from stem to stern with more troops, tanks, ships, and aircraft. Bear in mind that we expect to this to be a long-term trend as well. Trump wants to increase the defense budget another $683 billion over the next 10 years.
But the year ahead should be particularly good for investors because of the trends embedded in the White House's defense vision.
Take a look at five key defense trends for 2018…
Join the conversation. Click here to jump to comments…
About the Author
Michael A. Robinson is one of the top financial analysts working today. His book "Overdrawn: The Bailout of American Savings" was a prescient look at the anatomy of the nation's S&L crisis, long before the word "bailout" became part of our daily lexicon. He's a Pulitzer Prize-nominated writer and reporter, lauded by the Columbia Journalism Review for his aggressive style. His 30-year track record as a leading tech analyst has garnered him rave reviews, too. Today he is the editor of the monthly tech investing newsletter Nova-X Report as well as Radical Technology Profits, where he covers truly radical technologies – ones that have the power to sweep across the globe and change the very fabric of our lives – and profit opportunities they give rise to. He also explores "what's next" in the tech investing world at Strategic Tech Investor.